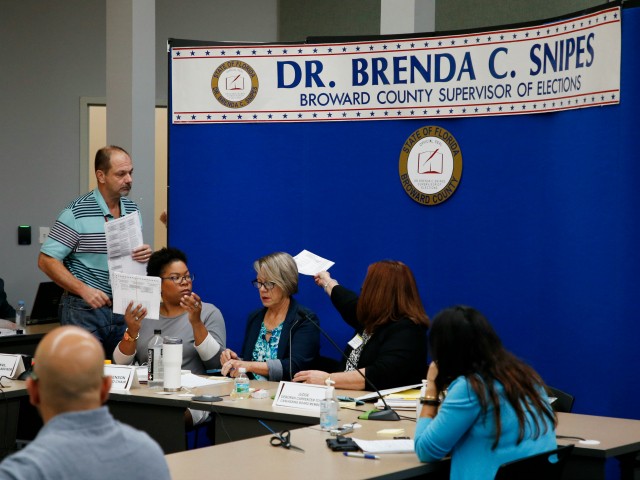 Florida Secretary of State Ken Detzner called for official recounts Saturday in the races for governor, senator, and agriculture commissioner as tension continues to rise over potential voter fraud.
According to unofficial results, Republican Gov. Rick Scott leads incumbent Democrat Sen. Bill Nelson by more than 12,500 votes, or 0.15 percent, in the race for United States Senate.
Former Republican Rep. Ron DeSantis leads Democrat Tallahassee Mayor Andrew Gillum by almost 34,000 votes, or 0.41 percent, in the race for Florida governor.
Democrat agricultural commissioner Nikki Fried has a slight advantage over Republican Matt Caldwell at 5,326 votes, or .06 percent.
With all three races having a margin less than 0.5 percent, votes will be recounted by machine. All votes counted by machine must be completed by Thursday, November 15, at 3:00 p.m. Eastern. Races within the 0.25 percent margin will then go to a hand recount of undervotes and overvotes. An overvote occurs when a voter fills in more than one selection in a particular section on the ballot. An undervote is when no selection is made or a voter selects fewer than the available choices.
Both Florida's Senate and agriculture commissioner races fall within the 0.25 percent margin of a hand recount.
Follow Kyle on Twitter @RealKyleMorris.
http://feedproxy.google.com/~r/breitbart/~3/c2Tfg85_0L4/