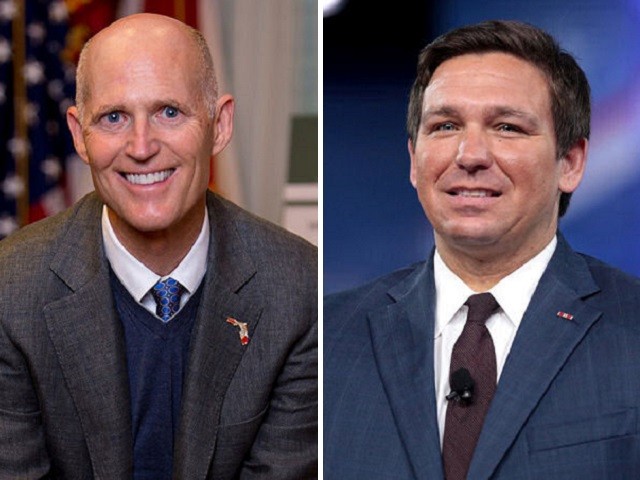 According to a WCTV poll released on Tuesday, the deficits Republicans were facing in the Sunshine State's two major statewide races, for governor and U.S. Senate, have narrowed.
One poll conducted for Gray Television's WCTV by Strategic Research Associates, LLC, surveyed 800 likely voters between September 17 and September 30. It gives Democrat Andrew Gillum a slight edge over Republican Ron DeSantis at 44 percent to 43 percent with 12 percent coming in as undecided.
The initial polling following August 28 primary elections showed Gillum with a much bigger advantage, including a 9-point margin in a September 26 poll from Quinnipiac University.
The Strategic Research Associates poll is in line with a Mason-Dixon poll that was released on Tuesday as well showing a 1-point advantage for Gillum at 45 percent to 44 percent.
The Strategic Research Associates poll shows an equally tight race between Democrat incumbent Sen. Bill Nelson and Republican Rick Scott, Florida's current governor for the state's contested U.S. Senate seat. Nelson also has a 1-point advantage over Scott at 45 percent to 44 percent with 11 percent as undecided.
That contest has been a seesaw affair going back before the August 28 primary, as neither Scott nor Nelson faced a serious challenge in their bids for their party's nomination.
Follow Jeff Poor on Twitter @jeff_poor
http://feedproxy.google.com/~r/breitbart/~3/cUHBGOe335I/