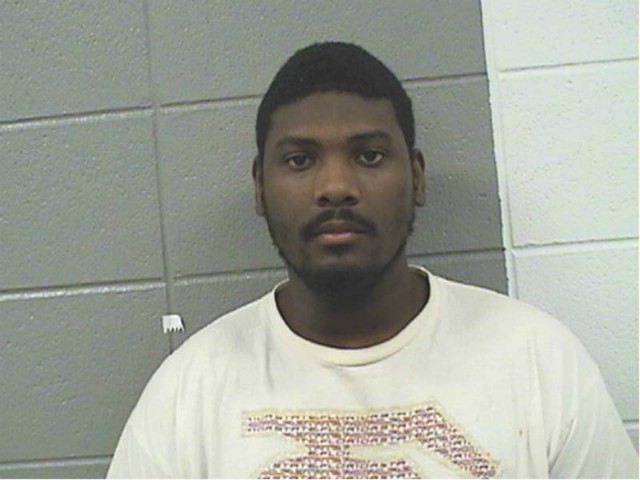 A Florida man has been accused of flying to Chicago, Illinois, from his home in Tallahassee to track down his romantic rival, chop off the rival's penis, carve his initials in the man's leg, and then jump back on a plane to wing his way home to Florida.
Justin Foster, 28, appeared at a bail hearing Thursday in a courtroom in Des Plaines, a northern suburb of Chicago, after being arrested for allegedly attacking and mutilating a man who started dating Foster's ex-girlfriend, according to the Daily Mail.
Prosecutors said that on March 14, Foster bought a plane ticket in Tallahassee, flew to Chicago, and rented a car to drive to Des Plaines, all to attack the man dating his ex-girlfriend.
The prosecution also alleged that Foster launched a surprise attack on his rival and hit him over the head with a tire iron. Foster then allegedly carved his own initials in the man's leg and lopped off his penis before driving back to Chicago's O'Hare Airport to fly back to Tallahassee.
A passerby later found the victim in critical condition, lying in a pool of blood, and took him to a local hospital. He survived the attack but now suffers permanent brain damage from the blow to the head. Prosecutors said the victim will never fully recover but did not mention if any effort was made to reattach his severed penis.
An arrest warrant was issued on August 23, and Foster was extradited to Illinois on September 20.
Prosecutors argued against allowing Foster out on bail.
"We're talking about a very heinous crime here," Assistant State's Attorney Luis Muniz said, adding that the victim could still be in danger if Foster were released. "A monetary bond is not appropriate," Muniz concluded.
Judge Anjana Hansen set bail at one million dollars and ruled that if Foster were able to come up with the money, he would not be permitted to leave Cook County, Illinois, and was to have no contact with the victim.
The suspect is to appear in court on October 17.
Follow Warner Todd Huston on Twitter @warnerthuston.
http://feedproxy.google.com/~r/breitbart/~3/1a8xZXtlRQg/