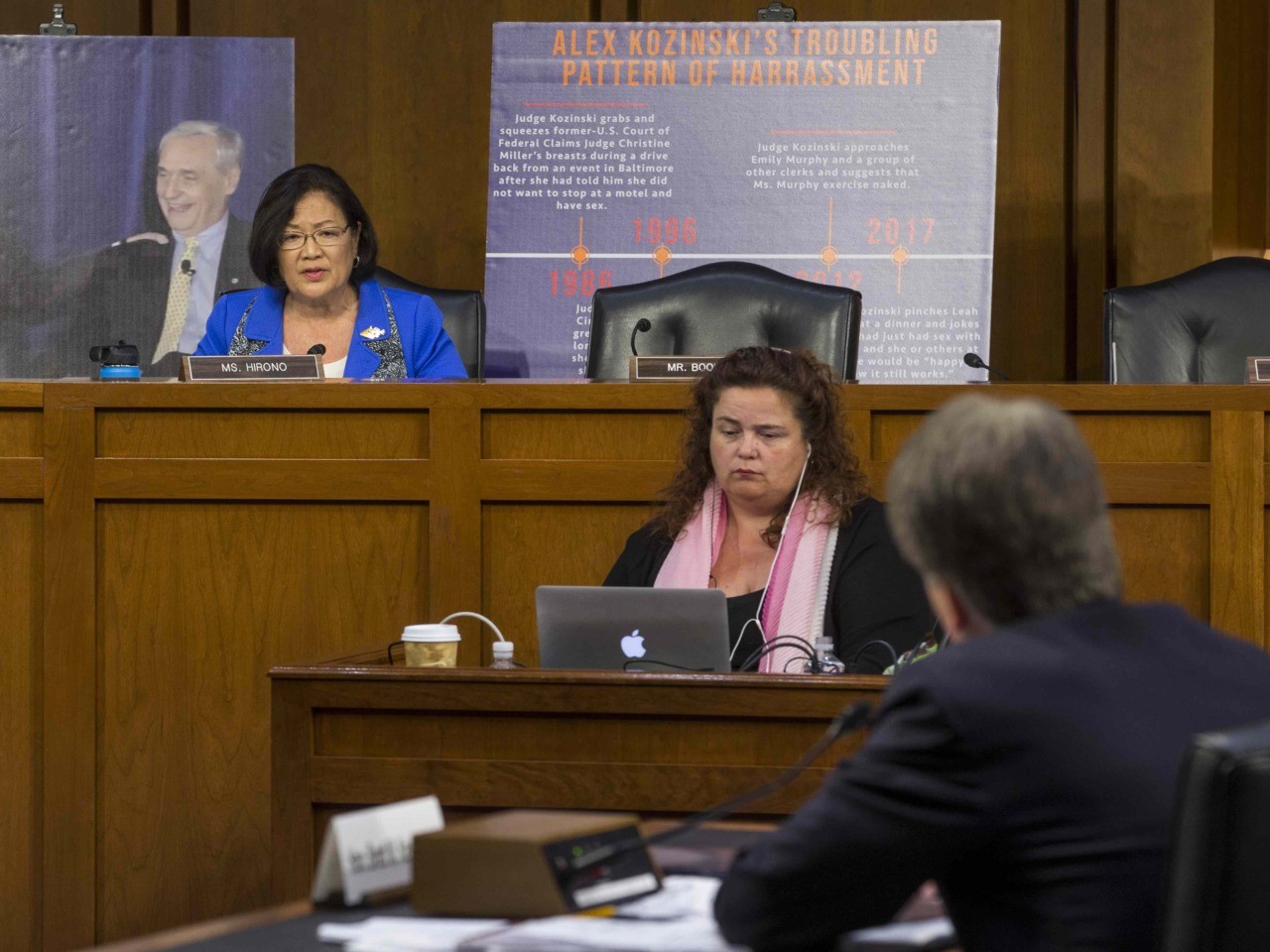 Democrats demanded Sunday that the confirmation of Judge Brett Kavanaugh, 53, to the U.S. Supreme Court be delayed over an unproven allegation of sexual assault from when he was 17 — even though they had already asked him whether he had faced such allegations as "a legal adult," and he had said "no."
The accuser, Christine Blasey Ford, came forward on Sunday to the Washington Post, describing an event that she said happened at a party when Kavanaugh was 17 years old.
Sen. Dianne Feinstein (D-CA), the committee's ranking Democrat, had known of the accusation since July. In a statement, Feinstein said Sunday that "from the outset" she had believed the accusations were "extremely serious." Yet she did not bring them up in his confirmation hearing earlier this month.
Fellow Democrat Mazie Hirono (D-HI) did, however, ask Kavanaugh on Sep. 5 about whether he had ever faced allegations of sexual misconduct as "a legal adult," noting that she asks that of every judicial nominee. He said he never had:
Sen. Hirono: Since you became a legal adult, have you ever made unwanted requests for sexual requests for sexual favors, or committed any verbal or physical harassment or assault of a sexual nature?

Judge Kavanaugh: No.

Sen. Hirono: Have you ever faced discipline or entered into a settlement related to this kind of conduct?

Judge Kavanaugh: No.
Kavanaugh went on to say, "No woman should be subjected to sexual harassment in the workplace," as Hirono questioned him about allegations against former Judge Alex Kozinski, the Ninth Circuit judge for whom he once clerked.
Kavanaugh added that he had "no reason not to believe" the women who had come forward to accuse Kozinski of inappropriate behavior. He also agreed "completely" with Hirono that "women who are the victims of sexual harassment" needed better support.
Joel B. Pollak is Senior Editor-at-Large at Breitbart News. He is a winner of the 2018 Robert Novak Journalism Alumni Fellowship. He is also the co-author of How Trump Won: The Inside Story of a Revolution, which is available from Regnery. Follow him on Twitter at @joelpollak.
http://feedproxy.google.com/~r/breitbart/~3/IczVDqQRW5Q/