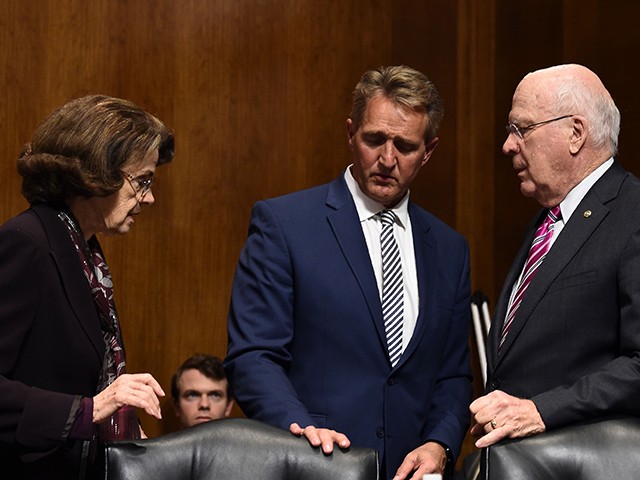 While speaking on Friday, Senate Judiciary Committee member Jeff Flake (R-AZ) stated that the floor vote on Supreme Court nominee Judge Brett Kavanaugh should be delayed for up to a week to let the FBI investigate the allegations against Kavanaugh and that he would vote to advance Kavanaugh's nomination to the floor with that understanding.
Flake said, "I think it would be proper to delay the floor vote for up to, but not more than, one week, in order to let the FBI continue — to do an investigation, limited in time and scope to the current allegations that are there, and limited in time to no more than one week. And I will vote to advance the bill to the floor, with that understanding."
Flake later added that he would only be comfortable moving forward with Kavanaugh on the floor if there is further FBI investigation.
Follow Ian Hanchett on Twitter @IanHanchett
http://feedproxy.google.com/~r/breitbart/~3/KR4I3Yn4Fcs/