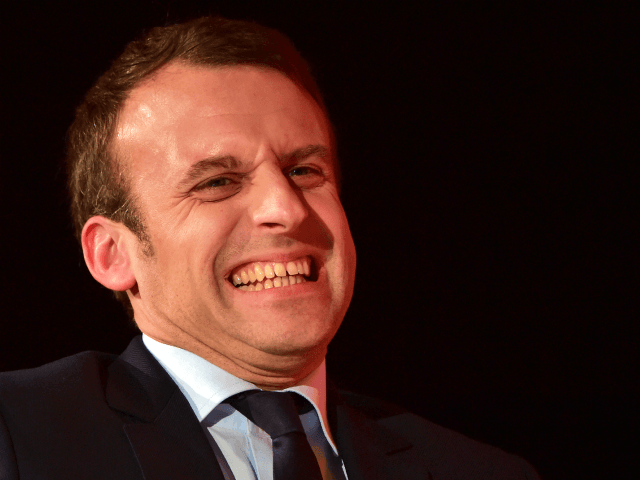 EU leaders have wasted little time in gloating over "the worst deal in history" negotiated by Theresa May, with French president Emmanuel Macron gloating he can blackmail Britain into surrendering its fishing waters or force it into the humiliating "backstop".
The European Union controls its member-states territorial fishing waters centrally, sharing them out via a controversial quota system which grants British fishermen less than half the stocks in their own waters, destroying tens of thousands of jobs.
Brussels negotiators have been keen to maintain or duplicate this Common Fisheries Policy (CFP) beyond Brexit Day in March 2019, despite Theresa May's repeated assurances that she will restore Britain's status as an "independent coastal state" — and May's withdrawal agreement could well allow the bloc to do so.
Firstly, it stipulates that the CFP will remain in force in Britain throughout the so-called "transition" period to the end of 2020, in which the country will effectively remain an EU member but without its current representation in the EU's institutions.
Secondly, it provides for the transition to be extended for a further two years if a new relationship is not finalised during it, or for the United Kingdom to enter into so-called "backstop" arrangements with the EU — which it could not leave without the EU's permission, and which would see it subject to vast swathes of EU rules and regulations and entered into a "single customs territory" in which the bloc would wield the whip hand.
Bombshell from Macron who suggests if EU doesn't get what it wants on fishing it'll force UK into backstop customs union. WA says fisheries deal should be done by July 2020 so coincides with decision on whether to trigger backstop. Brexiteer MPs' worst nightmare about May's deal.

— Nick Gutteridge (@nick_gutteridge) November 25, 2018
Despite the Prime Minister's claims to have "resisted" attempts by the EU to link the British fishing industry's access to EU markets to EU trawlers' access to British waters, the withdrawal agreement and the European Commission press release which accompanied it both explicitly state that the backstop's "single customs territory" will not include fish and aquaculture products unless "an agreement on access to waters and fishing opportunities is applicable between the [European] Union and the United Kingdom."
The 'Political Declaration' released alongside the withdrawal agreement also stipulates that Britain and the European Union "should establish a new fisheries agreement on, inter alia, access to waters and quota shares" — essentially recreating the Common Fisheries Policy.
The Prime Minister had been trying to play down these concession, with fishing being regarded by many as "the acid test of Brexit", given the way the plight of the fishing industry has come to symbolise the damaging loss of control which EU membership entails, but her EU "partners" have not helped her to do so, with France's Emmanuel Macron gloating that the withdrawal agreement's backstop would be used as "leverage" to force a surrender of Britain's fisheries in the transition period negotiations.
A joint statement from the EU makes it plain that securing Britain's capitulation in this area a key goal in the transition negotiations, asserting that "A fisheries agreement is a priority issue, and should be based on principles of reciprocal access and existing quotas."
Follow Jack Montgomery on Twitter:

 @JackBMontgomery
Follow Breitbart London on Facebook:

 Breitbart London
http://feedproxy.google.com/~r/breitbart/~3/CBpfJ0ZtF-o/