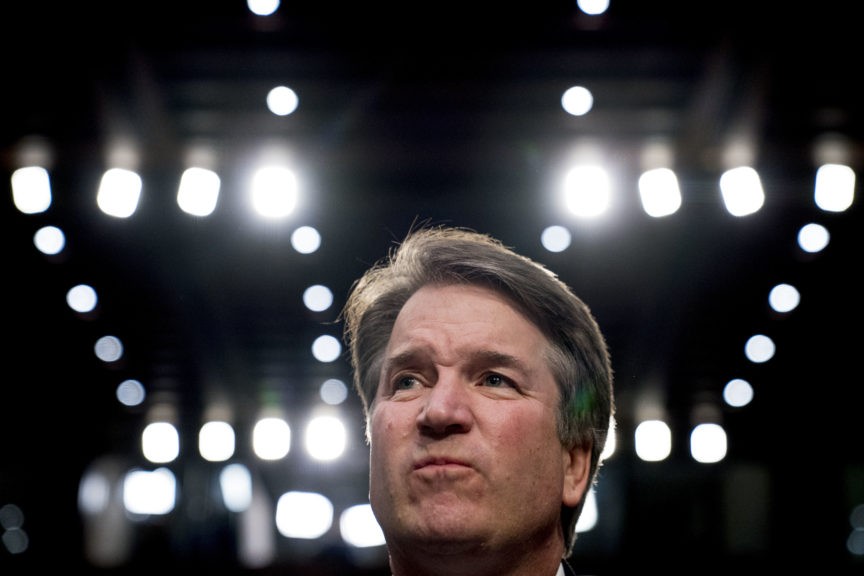 Documents obtained Monday by Breitbart News indicate Senate Judiciary Committee Chairman Chuck Grassley (R-IA) has enlisted an "experienced sex-crimes prosecutor" to handle questioning at Thursday's hearing on the 36-year-old sexual misconduct allegations against Supreme Court nominee Judge Brett Kavanaugh.
The prosecutor has not yet been publicly identified but the documents indicate she is a woman.
The use of an outside counsel, a lawyer not normally attached to the Senate, for questioning in investigative hearings is not unusual. In the case of Christine Blasey Ford's accusation that a drunken 17-year-old Kavanaugh pulled her into a bedroom at a high school party with another teenager and groped her, however, the use of one has proved a major bone of contention.
Ford's legal team, led by Democratic activist Deborah Katz and now joined by Bill Clinton era Justice Department Inspector General Michael Bromwich, has repeatedly demanded the Senate Judiciary Committee agree not to use a presumably female outside counsel in this hearing. Republican staffers on the committee have reportedly expressed concerns about the "optics" of the panel of 11 GOP senators, all men, conducting the questioning of a sexual assault accuser on their own.
Evidently concerned with preserving those favorable optics, Ford's legal team, while urging continual delays and postponements for nearly a week, insisted on the Republican senators asking all questions of Ford on their own as a condition for Ford's testimony. Other demands included allowing Ford, the accuser, to testify after Kavanaugh, the accused – the exact opposite of centuries of Anglo-American legal tradition. Grassley's staff called that request "an affront to fundamental notions of due process" in their response Friday.
As to Katz's demand to refrain from enlisting a female lawyer to question Ford, Grassley's staff also stood their ground, writing, "There is no rule of the Senate or the Committee that precludes staff attorneys from asking witnesses questions. We reserve the option to have female staff attorneys, who are sensitive to the particulars of Dr. Ford's allegations and are experienced investigators, question both witnesses."
Ford's legal team has been informed of the decision to use an "experienced sex-crimes prosecutor" at Thursday's hearing, now scheduled for 10:00 a.m.
http://feedproxy.google.com/~r/breitbart/~3/KF4Kxituql0/