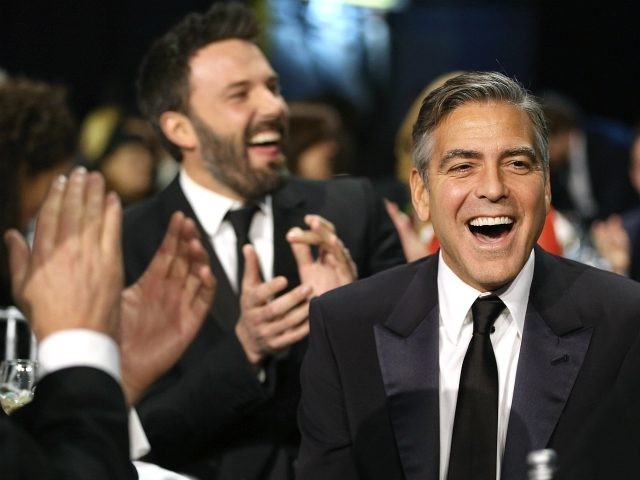 Despite Hollywood's constant call for "inclusion" and "equality," particularly for women, there were no nominations for female directors for the 2019 Golden Globes.
Not a single female director was honored Thursday with a nomination by the Hollywood Foreign Press Association for its 76th Golden Globe nominations, according to the Hollywood Reporter.
The Best director, motion picture nominations were Bradley Cooper, A Star is Born, Alfonso Cuaron, Roma, Peter Farrelly, Green Book, Spike Lee, BlacKkKlansman, and Adam McKay, Vice
Indeed, during the 2018 show, actress Natalie Portman took the group to task for ignoring female directors pointedly saying from the dais, "And here are all the male nominees."
But this is nothing new. In fact, only one woman has ever won the best director prize. Barbra Streisand won for her 1984 film, Yentl.
Additionally, only five women have ever earned a nomination. Streisand was also nominated on 1992 for The Prince of Tides. Others include Jane Campion, for The Piano, Sofia Coppola, for Lost in Translation, Kathryn Bigelow, for The Hurt Locker and also for Zero Dark Thirty, and Ava DuVernay, for Selma.
A recent survey of the popular and award-winning movies revealed that the entertainment industry is still the domain of white, straight men, both in front of and behind the camera.
According to an article by the Associated Press, the Annenberg Inclusion Initiative found that females with speaking parts only make up around 30 percent of the top 100 films. Further, women of color still have had far fewer featured parts. For instance, 64 of the top 100 films had no Latino characters at all. Also, 43 had no black female characters, and 65 had no Asian female characters.
Follow Warner Todd Huston on Twitter @warnerthuston.
http://feedproxy.google.com/~r/breitbart/~3/0N8ZKxES1eg/