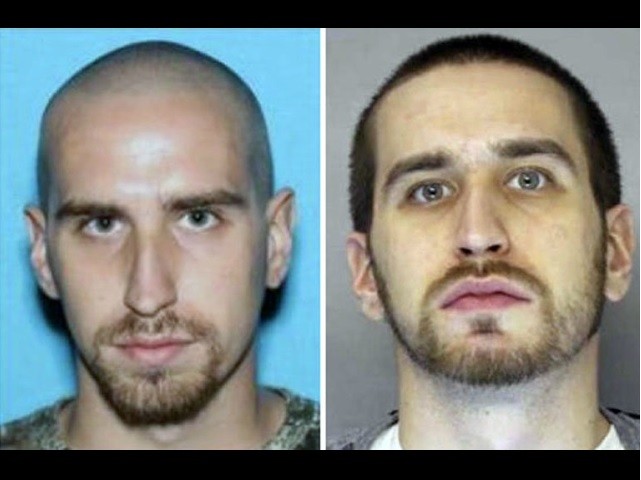 Federal law enforcement is intensifying efforts to apprehend the fugitive who said he would "put a bullet" in President Trump's head.
Authorities have located a stolen truck, abandoned in Mansfield, Ohio, which they believe was used by 26-year-old Shawn Richard Christy. Christy is a wanted fugitive, and has been evading authorities since June 19, when he threatened Northampton District Attorney John M. Morganelli's life—as well as the President's.
The deleted Facebook post allegedly read ""Keep it up Morganelli, I promise I'll put a bullet in your head as soon as I put on ein(sic) the head of President Donald J. Trump." According to Deputy U.S. Marshal Robert Clark. Christy was already being sought for his failure to appear at an aggravated assault trial. After the threatening message, a federal warrant was issued for his arrest.
Christy has been hunted across several states, and as far north as Canada. The U.S. Marshals Service, the FBI, and the Secret Service are all actively involved in the search. Bringing Christy in, however, may be dangerous. Christy has already asserted that he will use "full lethal force on any law enforcement officer that tries to detain me."
Clark is especially concerned, due to Christy's possession of firearms. "[T]here's certainly potential for a confrontational conclusion, which is what we do not want," Clark said. "We're just hoping that this investigation can come to a safe conclusion." According to Newsweek, a recent Facebook post by Christy asserts that he will finish his "mission," despite injuring his knee.
A $20,000 bounty has been offered for information leading to Shawn Richard Christy's apprehension.
http://feedproxy.google.com/~r/breitbart/~3/i01D2OHoJ84/