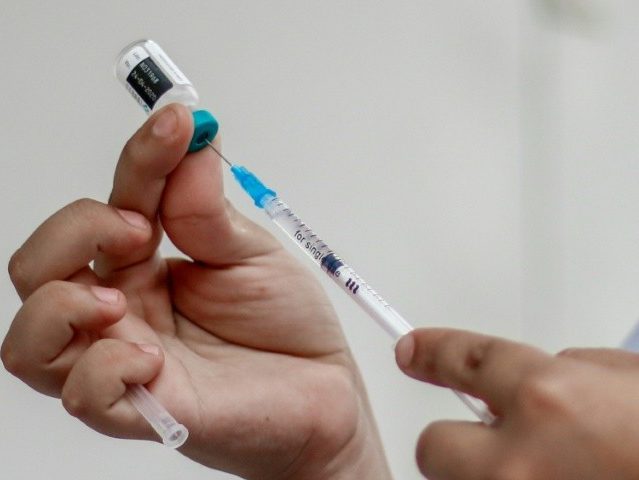 The U.S. Centers for Disease Control and Prevention (CDC) announced Monday the creation of an Acute Flaccid Myelitis (AFM) Task Force to better understand the polio-like mystery illness that continues to spread nationwide, largely affecting children.
So far this year, CDC officials confirmed 106 AFM cases in 29 states, part of a total of 273 reported cases under investigation. This reflected an uptick of 16 cases since November 13 when the agency reported 90 cases in 27 states. In October, they accounted for 62 cases of the rare neurological condition in 22 states.
"I want to reaffirm to parents, patients, and our nation CDC's commitment to this serious medical condition," stated CDC Director Robert Redfield, M.D., in a prepared statement. "This task force will ensure that the full capacity of the scientific community is engaged and working together to provide important answers and solutions to actively detect, more effectively treat, and ultimately prevent AFM and its consequences."
The AFM Task Force will include experts from the scientific, medical, and public health communities to help solve this "critical public health issue," according to the CDC. Public health officials hope to better understand what triggers the perplexing condition often characterized by paralysis.
AFM is not a new disease. It targets the body's nervous system, specifically the spinal cord. According to the CDC, it begins with weakness in the arms or legs. Other symptoms include muscle tone loss, impaired or absent reflexes, facial weakness, drooping eyelids, slurred speech, breathing and/or swallowing difficulties, and gastrointestinal infections. AFM can lead to paralysis and death. CDC officials said no deaths have been reported this year.
The CDC's November Morbidity and Mortality Report identified the median age of confirmed AFM patients as four years old. It found 59 percent of cases were male and 86 percent were Caucasian. Most of these patients had a fever and respiratory ailments like coughing or congestion several weeks before they exhibited AFM-like symptoms. Others experienced vomiting and diarrhea. Approximately 48 percent reported weakness in their upper limbs, nearly nine percent had issues with lower limbs, and almost 29 percent had weakness in all four limbs.
In 2014, AFM cases spiked at 120 cases in 34 states. One year later, the CDC confirmed 22 cases in 17 states. In 2016, they identified 149 cases in 39 states. Last year, the CDC accounted for 33 cases in 16 states.
Although the CDC does not know what causes AFM, medical experts have noted cases often coincide with incidences of the potentially deadly respiratory enterovirus (EVD-68). While most EVD-68 symptoms range from a mild cough and fever to a runny nose some patients experience uncharacteristic partial paralysis.
Recently, Dr. Nancy Messonnier, director of the agency's National Center for Immunizations and Respiratory Diseases, said, this year, they have not seen any increases in EVD-68 or other enteroviruses that may be related to AFM. She advised "the curve from 2018 looks similar to 2016 and to 2014." Messonnier stated some individuals recover fully from AFM although "at least half of the patients don't recover."
The task force will operate under the CDC Office of Infectious Diseases' Board of Scientific Counselors (BSC) and make key recommendations to the BSC to inform and strengthen the CDC's response to this "urgent" concern. CDC officials scheduled the task force's first report on December 6.
Follow Merrill Hope, a member of the original Breitbart Texas team, on Facebook and Twitter.
http://feedproxy.google.com/~r/breitbart/~3/nGOqLouXIZU/