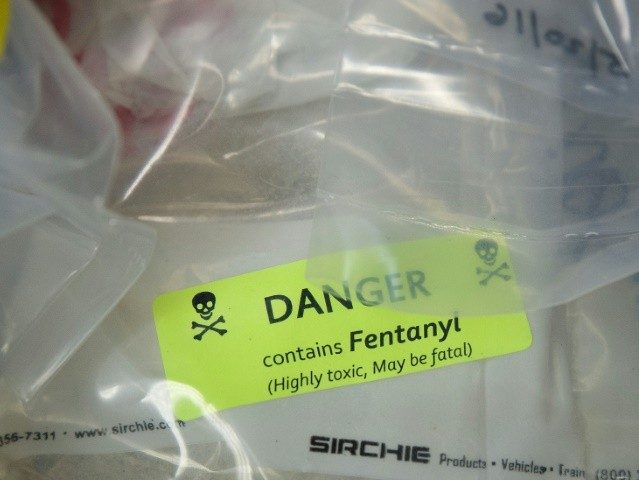 Mexican Federal Agents seized nearly two tons of drugs, including 62,505 fentanyl tablets, in the border state of Baja California.
Officials reported that federal investigators assigned to the Attorney General's Office (PGR) in Baja California, in conjunction with elements of the Secretariat of the Mexican Navy (SEMAR), seized the drugs during an operation in the upper Gulf of California near an unspecified beach.
The total seizure included 62,505 fentanyl tablets, 307 pounds of methamphetamine, more than a ton of marijuana, and approximately two ounces of cocaine, according to local reporting.
No information was released regarding arrests. The case was handed over to investigators with the federal prosecutor's office.
Breitbart News reported extensively on a rash of high-profile drug busts in Northern Mexico in areas abutting California and Arizona.
The Mexican Army made two seizures in Ensenada on August 17 (1,036 pounds of meth, heroin, and fentanyl) and August 18 (1,653 pounds of meth, fentanyl, and marijuana).
The Mexican Army discovered an active drug lab on August 25 in Tecate and seized four tons of methamphetamine.
The Mexican Federal Police seized 350 pounds of methamphetamine in an active drug lab in Tijuana on August 26.
The Mexican Federal Police seized 20,000 fentanyl pills in an active lab in Mexicali on September 10.
The Mexican Federal Police seized 550 pounds of methamphetamine in Tijuana on September 12.
The Mexican Army seized 1,055 pounds of methamphetamine near the Arizona border on September 14.
The Mexican Army and Federal Police seized 26 pounds of fentanyl and 128 pounds of cocaine destined for the U.S. drug market in Sonora on November 19.
Robert Arce is a retired Phoenix Police detective with extensive experience working Mexican organized crime and street gangs. Arce has worked in the Balkans, Iraq, Haiti, and recently completed a three-year assignment in Monterrey, Mexico, working out of the Consulate for the United States Department of State, International Narcotics and Law Enforcement Program, where he was the Regional Program Manager for Northeast Mexico (Coahuila, Tamaulipas, Nuevo Leon, Durango, San Luis Potosi, Zacatecas.)
http://feedproxy.google.com/~r/breitbart/~3/BxCuvjn6svE/