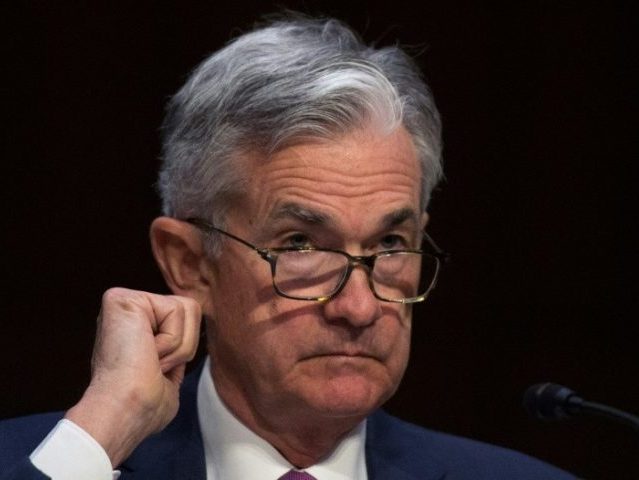 The Fed is not particularly concerned that escalating tariffs will hold back economic growth or cause consumer prices to rise.
The Fed's projections for economic growth showed that monetary policymakers see the economy growing even faster than they had projected earlier, despite the U.S. having announced tariffs on steel, aluminum, and $250 billion worth of Chinese goods. Projections for inflation show price levels are expected to gradually rise.
In a press conference Wednesday, Fed chairman Jay Powell said that although the Fed has heard concerns from business leaders the data do not show tariffs pushing up prices.
"We're not seeing it yet. We just aren't," Powell said. "We're watching very closely."
Powell also indicated that tariffs could cause a "one-time price rise" that would not necessarily indicate lasting inflation pressures. A one time change in price levels would not require an adjustment to monetary policy, Powell indicated.
"You could see retail prices moving up. The tariffs might provide companies with a basis for moving prices up, when they have been unable to in the past," Powell said. "But we're not seeing that in the data."
Critics of the Trump administration's tariffs have described them as "taxes on consumers." So far, however, there is little sign the consumer prices are rising because of tariffs.
Powell did say that if high tariffs became permanent, that would be a negative for the economy. The Trump administration has said it intends to use tariffs temporary measures to facilitate its efforts to win better trade deals for the U.S.
http://feedproxy.google.com/~r/breitbart/~3/s250h8xjA-U/