First Lady Melania Trump stepped out on her first day at the G20 Summit in a chic, ladylike floral dress to meet with Argentina's First Lady Juliana Awada at the Villa Ocampo in San Isidro, Buenos Aires.
Melania Trump strutted past photographers in a pleated floral-print silk midi dress by Gucci's Alessandro Michele, bright green snakeskin Manolo Blahnik stilettos, and a pair of turtle shell sunglasses, likely by Yves Saint Laurent.
The floral number is cut from crisp silk with pleats throughout the skirt, which also features a bold bright green stripe at the hem, the signature stripe of Gucci. The dress retails for $4,900 at Net-A-Porter.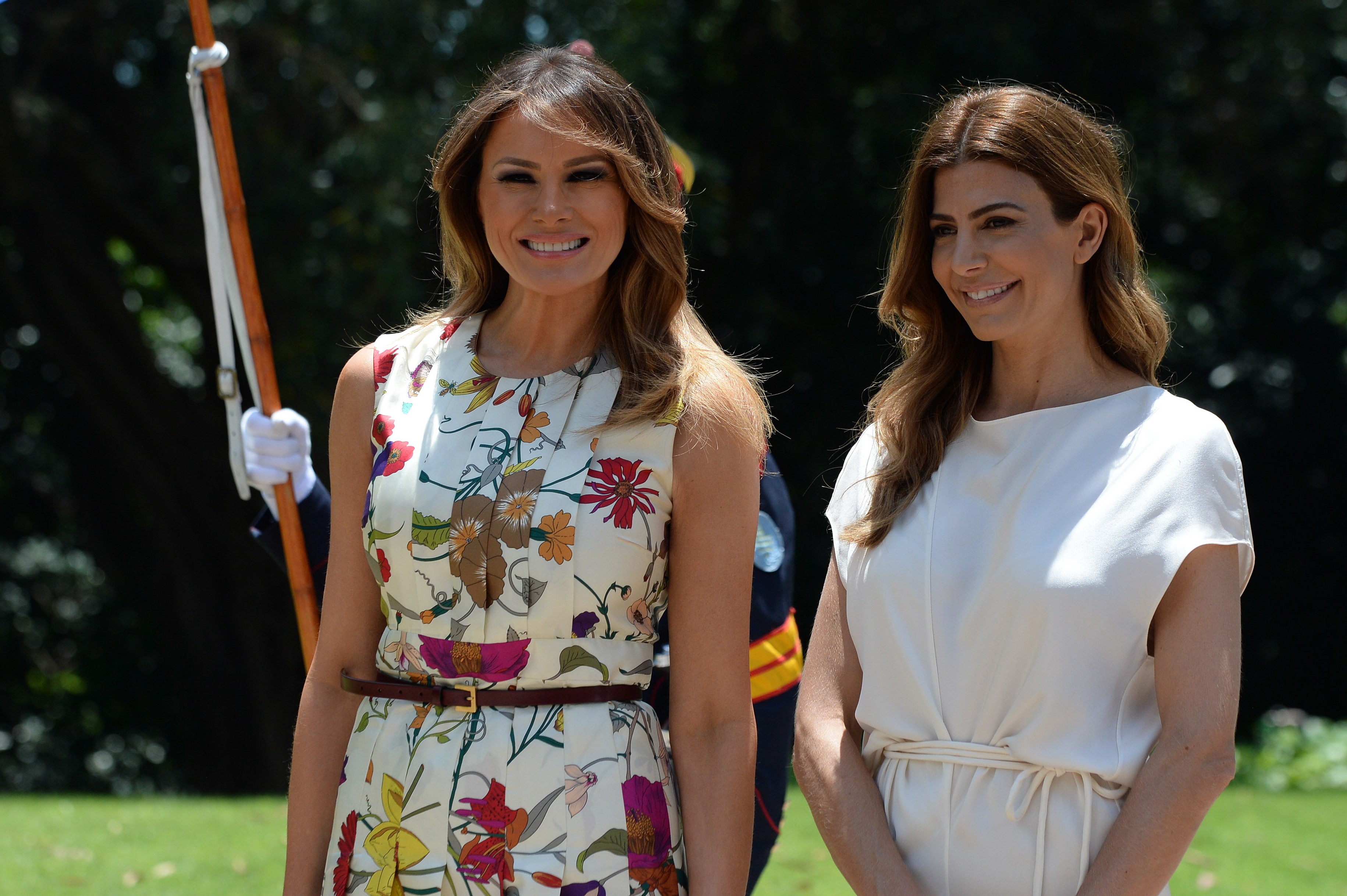 (Pablo Elías/Getty Images)
Yesterday, while departing the White House, Mrs. Trump donned a Ralph Lauren leather coat with a purple Derek Lam skirt, Breitbart News noted.
As she landed in Argentina, though, Mrs. Trump changed up the ensemble, pairing the leather coat with a custom Hervé Pierre white leather skirt and a pair of sold-out cow print pointed Manolo Blahnik stilettos.