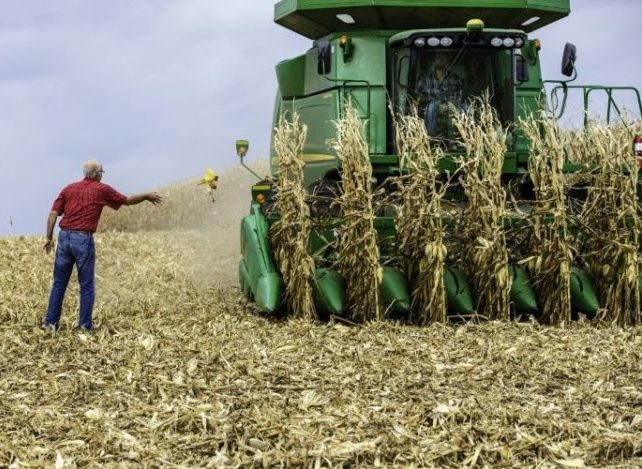 "The higher prices that could ensue would raise costs for food companies, grocery stores and restaurants, putting margins at risk," Lahart wrote.

A full list of Food Price Panic articles would go on for scores of entries.
Reason magazine, a libertarian publication,  declared as recently as July that "Trump's Tariffs Are Going To Make Your Food More Expensive."
Breitbart News said as early as April 2017 that fears of food inflation were overwrought. "Food is in a deflationary cycle, with prices falling year after year and expected to keep falling. Even if immigration policies are causing a labor shortage, American families are not seeing the effects at the grocery store," Breitbart News reported.
The price of groceries purchased for home consumption did not rise at all from August to September. So far in 2018, grocery prices are down 1.3 percent. Last year, food prices fell by two-tenths of a percentage point. The twenty-year historical average is an increase of 2.1 percent.
Changes in farm prices are also a leading indicator of inflation or deflation. While the farm prices index and the consumer price index do not always move in lockstep, broader consumer prices tend to follow the path of farm prices.
Lower farm prices could call into question the path of interest rate hikes, particularly if they wind up being reflected in falling CPI data.
Although lower farm prices can weigh on farmers' incomes, September's decline was somewhat offset by a 0.2 percent decline in the Department of Agriculture's index for farm costs.
http://feedproxy.google.com/~r/breitbart/~3/-99ZmvmwAB8/