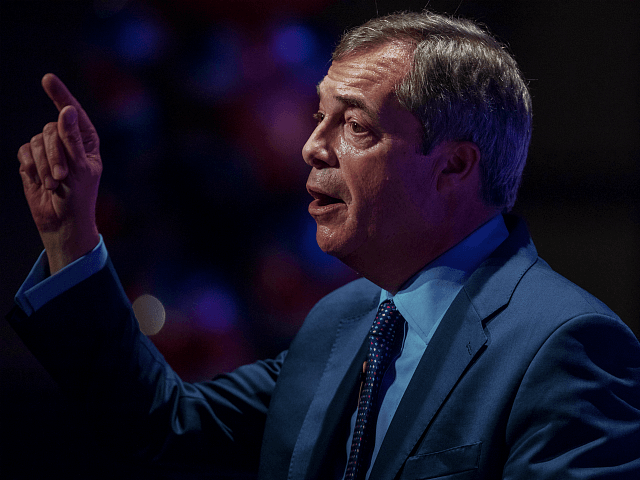 Brexit leader Nigel Farage predicted that any Tory rebels will "melt away" when the time comes to vote on the Prime Minister's soft Brexit plans in Parliament, leaving the UK struggling with "all issues raised in the referendum" for another ten years.
Speaking to Sky News on Monday on whether Theresa May can get a Parliamentary majority to pass her Chequers Plan, which would leave the UK tied to many of the bloc's regulations, Mr Farage said: "In classic Brussels style, at the 11th hour there will be a deal, I've no doubt about that. It will be Brexit in name only."
Events in recent history show that in the end Tory rebels tend to melt away when it really matters. pic.twitter.com/Ko1APbMxng

— Nigel Farage (@Nigel_Farage) November 5, 2018
"From previous experience of this, the rebels within the Conservative Party tend to melt away and become a relatively small number," he added.
"I would have thought there will be quite a lot of Labour MPs in the Midlands, in the north, south Wales, sitting in seats where there was a big leave majority and by voting for May's deal they can say to their constituents 'I voted for us to leave the European Union' even if the detail means we haven't really."
"My guess right at this moment in time, my guess is that the Customs Union-style deal that Theresa May is lining up, my guess is she will get it through Parliament.
"My guess is that we will leave the treaty at 11pm on March 29th and my guess is that all the issues raised in the referendum will dominate British politics for at least the next decade."
Boris: May's 'Stinker' Brexit Deal Will Leave Brits as 'Non-Voting Members of the EU' https://t.co/QfYrKpFi2m

— Breitbart London (@BreitbartLondon) November 5, 2018
On Sunday, The Times reported that sources say Prime Minister May had secured a so-called "concession" on the Irish border question with the European Union whereby the whole of the UK would remain in the bloc's Customs Union.
The proposal was branded a "major breach of faith" by Chairman of the European Research Group Jacob Rees-Mogg MP, who told the Mail on Sunday: "I am assuming the Government will stick to its manifesto commitment to leaving the customs union when we leave the EU."
Former foreign secretary Boris Johnson called the potential deal an "absolute stinker" on Monday, writing in The Sun: "We will be a vassal state – a colony – for at least 18 months, and probably more… [W]hen Brussels says 'Jump', the British answer will be, 'How high?'"
http://feedproxy.google.com/~r/breitbart/~3/_WvpG8E6VZY/