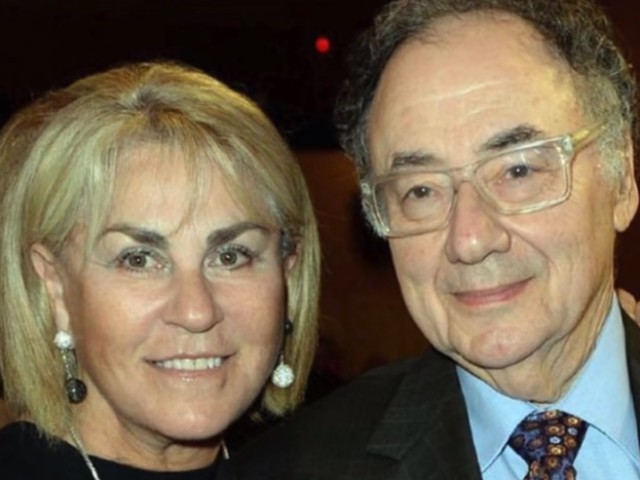 The family of  slain Jewish Canadian pharmaceutical tycoon Barry Sherman and his wife Honey have announced $7.6 million reward for any information that can help the inquiry into their murders last December.
"We're trying to light the fire," the family's lawyer Brian Greenspan told a press conference, announcing that a tip line was also launched.
The hope, he said, is "to provide a new incentive for members of the public to come forward with information which they might have" that leads to a suspect and their prosecution, and "to light the fire under the Toronto Police Service and to try to ensure that those investigative steps that have either not yet been completed, or not yet been taken, are completed."
The Toronto Sun reports the announcement was made at a press conference last Friday.
Initially police suspected a murder-suicide after the bodies of the 75-year-old chairman of Apotex and his 70-year-old wife were discovered hanging by a pool in the basement of their North Toronto mansion's pool area. An autopsy concluded the couple died from strangulation.
The confusion surrounding the couple's death was not helped by initial Toronto Police investigation work which added weight to the murder-suicide allegations without providing evidence of motive or intent.
Police said then the deaths were suspicious, but added there were no signs of forced entry and they were not looking for suspects.
Investigators later ruled both deaths "targeted" homicides.
The Shermans' children strongly refuted the early murder-suicide conclusion, and hired Mr. Greenspan and private investigators to review the evidence. Local media outlets also weighed in:
Respectfully @marksaunderstps your statement that Toronto Police never said Sherman case was a murder suicide is incorrect. Knowing my column was going to describe a double homicide a senior Toronto Police officer was adamant Honey was murdered followed by Barry suicide

— Joe Warmington (@joe_warmington) October 26, 2018
Mr. Sherman founded Apotex in 1974. Following decades of success he became known as both a successful  businessman and philanthropist who shunned the limelight while revolutionizing the drug industry in Canada.
Today, the company employs more than 11,000 people and sells 300 generic drugs in 120 countries.
Canadian Business magazine recently estimated Mr. Sherman's worth at 4.77 billion Canadian dollars ($3.65 billion), making him the 15th richest person in the country.
Follow Simon Kent on Twitter:

Follow @SunSimonKent

or e-mail to: skent@breitbart.com



http://feedproxy.google.com/~r/breitbart/~3/xkpRe9sN0aM/