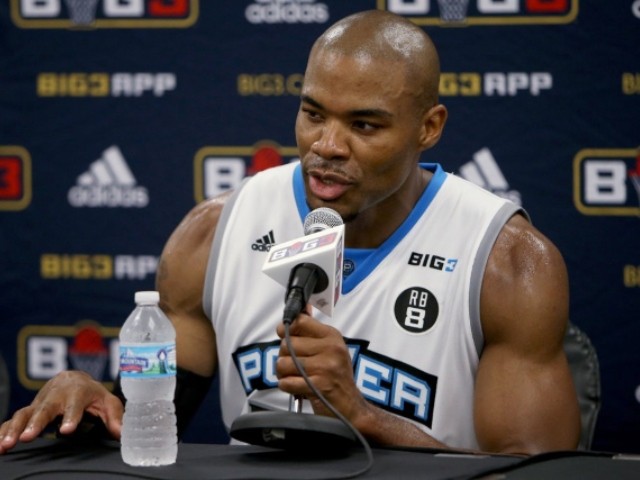 The woman who accused Virginia Lt. Gov. Justin Fairfax of rape, is also accusing former NBA player Corey Maggette of assaulting her when he was a student at Duke in 1999.
Maggette, who played for a long list of NBA teams in his ten-year professional career but had his longest stint with the Los Angeles Clippers, attended Duke for a single year from 1998 to 1999. He is now a basketball analyst for Fox Sports West.
But this week, Fairfax accuser Meredith Watson alleged that Maggette raped her during his stay at Duke 20 years ago, but that the school declined to pursue her accusations. She also alleged that a dean had "discouraged her from pursuing the claim further," the New York Times reported.
The university admitted that it is looking into the allegation but would offer no further details.
"We are in the process of gathering information to determine what policies and procedures were in place during the time period in which these events are alleged to have occurred, and whether they were activated and followed," a spokesman for Duke said. "We are not able to provide further information or comment on any individual at this time."
Fox Sports West, where Maggette currently works as a basketball analyst, said that the network is looking into the allegation.
"Fox Sports takes allegations of misconduct seriously, and we are looking into the matter. We have no further comment at this time," a spokeswoman for Fox Sports West said on Monday.
For his part, Maggette denied the accusations.
"It has only been through media accounts and a statement from Meredith Watson's lawyer that I first learned or heard of anything about these sexual assault allegations," Maggette said in a Monday statement. "I have never sexually assaulted anyone in my life, and I completely and categorically deny any such charge."
Meredith Watson, the second woman to accuse Lt. Gov. Justin Fairfax (D-VA) of sexual assault, said she is willing to testify at any impeachment hearings conducted and may also contact North Carolina authorities regarding possible criminal prosecution, her attorneys said Saturday evening.
"In response to two credible claims of sexual assault, by women with no connection to one another, Lt. Governor Fairfax has claimed that the women lied about what he insists were consensual sexual encounters and has baselessly and callously attempted to discredit these women," attorneys Debra Katz and Lisa Banks said in a statement.
Follow Warner Todd Huston on Twitter @warnerthuston.
http://feedproxy.google.com/~r/breitbart/~3/m4Qb4uUWYj8/