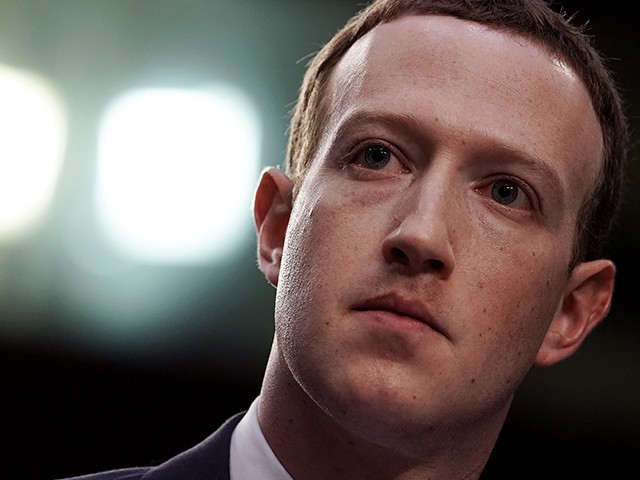 Social media firm Facebook has advertised a job opening for the role of human rights policy director, listing "conflict prevention" and "peace-building" as key areas of responsibility.
TechCrunch reports that Facebook is seeking to fill a new role, that of a human rights policy director. A job ad posted to Facebook's careers sections states that as Facebook's worldwide influence grows, "so does the responsibility we have to respect the individual and human rights of the members of our diverse global community." Some of the responsibilities of this new role include "conflict prevention" and "peace-building."
The job ad states:
We are looking for a Director of Human Rights Policy to coordinate our company-wide effort to address human rights abuses, including by both state and non-state actors. This role will be responsible for: (1) Working with product teams to ensure that Facebook is a positive force for human rights and apply the lessons we learn from our investigations, (2) representing Facebook with key stakeholders in civil society, government, international institutions, and industry, (3) driving our investigations into and disruptions of human rights abusers on our platforms, and (4) crafting policies to counteract bad actors and help us ensure that we continue to operate our platforms consistent with human rights principles.
The minimum qualifications for the role include:
12+ years of experience in public policy, human rights, conflict prevention, freedom of expression, and technology
Knowledge of conflict areas and threats to human rights
Experience working in developing nations and with governments and civil society organizations around the world
Experience working in conflict areas and/or with programs to address and mitigate conflict
Experience working with technical product teams
Experience with consensus-building
Experience operating independently and representing companies at the ministerial-level
The job listing also notes that "global travel to support our international teams is expected." It would appear that Facebook's search to fill this specific job role may be linked to recent criticisms of the company's failure to understand its responsibility on a worldwide scale given its massive growth.
This is an issue that Facebook CEO Mark Zuckerberg repeatedly apologized for during his testimony earlier this year before Congress. Facebook also failed to stop alleged misinformation campaigns on its platform tied to both Iran and Russia, another issue that a human rights policy director may play a key role in solving. Another area of criticism of Facebook, especially from the left, has been the Myanmar government's utilization of the platform in cracking down on Rohingya Muslims. Facebook recently banned the country's army chief after months of criticism.
Facebook is also looking to hire a public policy manager in Africa, where the new hire can "combine a passion for technology's potential to create opportunity and to make Africa more open and connected, with deep knowledge of the political and regulatory dynamics across key Francophone countries in Africa."
Facebook states that they new position will provide "new opportunities for democratic engagement" as the manager will work with Facebook's Politics and Government team to "promote the use of Facebook as a platform for citizen and voter engagement to policymakers and NGOs and other political influencers."
These new job listings combined would appear to show that Facebook is continuing to push for more political activity on their platform, something which many may find worrying given recent accusations of Facebook censoring certain users and pages across the platform.
Lucas Nolan is a reporter for Breitbart News covering issues of free speech and online censorship. Follow him on Twitter @LucasNolan or email him at lnolan@breitbart.com
http://feedproxy.google.com/~r/breitbart/~3/TE_xQ25XZGU/