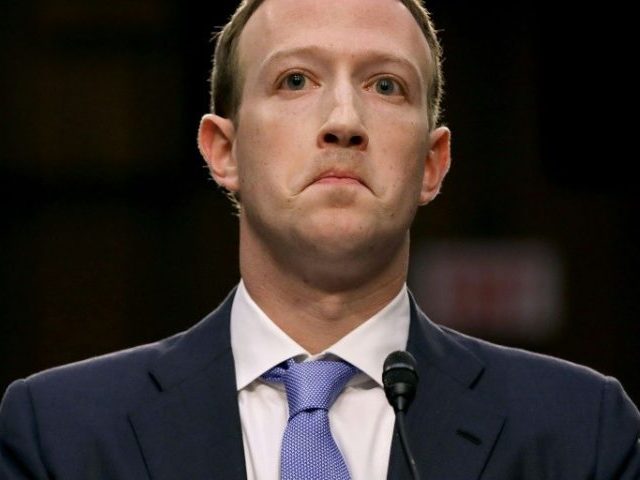 Facebook has restored a comedy sketch video about how the mainstream media sacrifices facts for narratives, following a Breitbart Tech report on the video's blacklisting. The social media claims the removal was an error, telling comedy group DWECK "We're sorry we got this wrong."
The video, created by comedy group DWECK, was blacklisted last week after amassing 2.5 million views, with Facebook claiming it violated their rules against "hate speech."
The video was finally restored on Thursday.
"Your post is back on Facebook. We're sorry we got this wrong. We reviewed your video again and it does follow our Community Standards," declared Facebook in a notification to the DWECK Facebook page. "Your feedback helps us do better."
DWECK President Victor Dweck commented to Breitbart News, "Our social media manager said he's never seen this happen before, so I have to imagine it was thanks to the pressure Facebook received from your article."
As previously reported, in the video, titled "The Fireman," a news reporter on location is seen reporting on a fireman who had just saved a family from a fire, before quickly changing the story to how the fireman is racist after he is revealed to be a supporter of President Trump.
At the start of the comedy sketch video, the fireman is praised as a hero by both the reporter and members of the public. By the end of the video, the fireman has been fired and turned into a villain despised even by one of the men he saved from the fire just moments before.
"We created the sketch to show how mainstream media can twist a story, even when it stars a life-saving hero," explained DWECK's president and host Victor Dweck to Breitbart Tech on Monday. "Our goal, as is the goal of our upcoming show, is to be so undeniably funny to people on both sides of the aisle that they can laugh together and have a healthy discussion."
"In 3 days, the sketch reached 5.4M people, was viewed by 2.4M people, shared 36K times, and received feedback that was 98.99% positive," Dweck claimed. "So either there was a massive human error, or somebody at Facebook didn't like that people were having a conversation."
http://feedproxy.google.com/~r/breitbart/~3/zL9oX5feL4w/