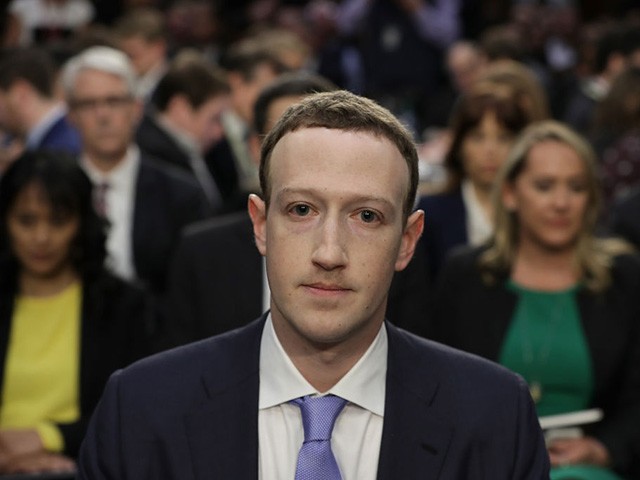 Facebook released its third-quarter earnings report this week showing the company's focus shift towards its Stories feature as user growth is flat in the U.S. and Europe lost users.
Variety reports that Facebook has seen user growth slow in the last quarter in both the U.S. and Europe, the number of U.S. users has remained flat while the company has actually begun to lose users in Europe. Facebook CEO Mark Zuckerberg stated in an earnings call: "We may be close to saturated in developed countries."
While the company's daily active user count averaged out at around 1.49 billion in September, an increase 9% over last year's results, the firm's daily averages in the U.S. and Canada have remained flat at 185 million users since the first quarter of 2018. Daily active users in Europe declined from 279 million in the second quarter to 278 million in the third quarter. In the first quarter, Facebook boasted 282 million users in Europe.
Following the release of the earnings report and news of poor user growth, Facebook's stock dropped by three percent in after-hours trading, but the reveal of the company's higher-than-expected revenue helped to boost the stock price. The social media firm generated $13.73 billion in revenue during the third quarter, up from $10.33 billion during the third quarter of 2017.
Net income for the company came in at $5.14 billion, compared to $4.71 billion in the third quarter of 2017. Diluted earnings per share were around $1.76, up from $1.59 in 2017. This beat analyst's projections of $1.46 a share and revenue of $13.77 billion.
"Our community and business continue to grow quickly, and now more than 2 billion people use at least one of our services every day," CEO Mark Zuckerberg said during the earnings call. "We're building the best services for private messaging and stories, and there are huge opportunities ahead in video and commerce as well."
Zuckerberg later noted during the call that online video was an area that the company needed to focus on: "We are well behind YouTube," he stated. "Video monetizes significantly less well per minute than users interacting in feed… Video is a critical part of the future. It will end up being a large part of our business as well."
He also highlighted the importance of the company's "stories" feature which was heavily influenced by a similar feature pioneered by Snapchat. "People now share more than 1 billion Stories every day." Zuckerberg said. "I think that this is the future." The CEO did admit though that there had been some issues with convincing users to adopt the feature: "Our effort to start shifting Facebook from Newsfeed first to Stories first hasn't been as smooth as I had hoped," he stated. But he did seem optimistic that the feature would play heavily in the company's future:  "In the not-too-distant future, people will be sharing more into Stories than into Feeds."
Lucas Nolan is a reporter for Breitbart News covering issues of free speech and online censorship. Follow him on Twitter @LucasNolan_ or email him at lnolan@breitbart.com
http://feedproxy.google.com/~r/breitbart/~3/_UQAb80gbxw/