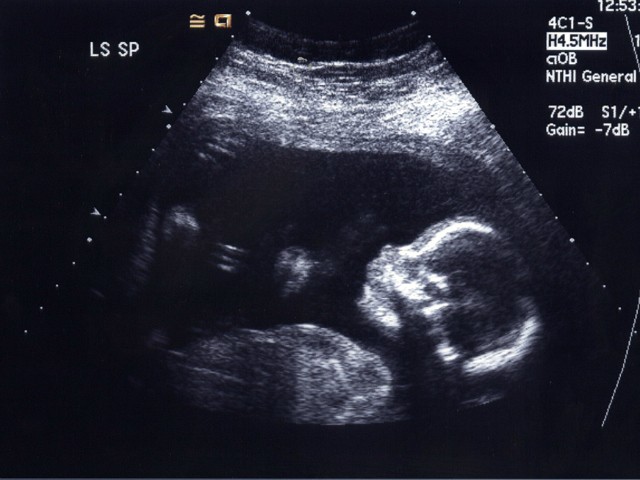 Facebook has censored a pro-life group's ads because they contain video footage of ultrasounds and photos of babies who survived premature births.
"We don't allow ads that depict medical procedures or conditions," the company told the Susan B. Anthony List (SBA List) according to the Washington Free Beacon. "We don't allow ads that feature sensational or graphic content (even if it's for an artistic or education reason) because of their highly sensitive nature."
"SBA List said the #ProLife Movement is being directly targeted by social media groups. Deleting these ads just weeks before the midterm elections advances the pro-abortion argument"https://t.co/Ij6HKOB1w9 @FBillMcMorris @FreeBeacon #IVoteProLife✅

— Susan B. Anthony List (@SBAList) October 25, 2018
SBA List said the group posted two ads to Facebook that featured the stories of Charlotte Ryun and Micah Pickering — two babies who were born prematurely. The ads contained videos of the babies' ultrasound images, baby photos, and testimony from the babies' parents.
P.S. Here's before & after pics of the children whose stories you are shutting down. Don't they have every right to tell their story?

Watch the ads here:
Micah: https://t.co/kawGswLlKT
Charlotte: https://t.co/Kn9GEa51Qy#AZSen #IAGov #IVoteProLife✅ pic.twitter.com/yPPcurgGzJ

— Susan B. Anthony List (@SBAList) October 24, 2018
Facebook, however, removed the ads without explanation for the censorship, said the group. When pressed for the reason, the social media platform said the videos were in violation of its ban on "medical procedures or conditions."
Watch the ad telling Micah's story that Facebook banned: pic.twitter.com/A8OLKrT4xf

— Susan B. Anthony List (@SBAList) October 24, 2018
Though Facebook at first denied a request to reinstate both ads, eventually it allowed only the ad featuring baby Charlotte. The ad focused on Micah, however, has yet to be reinstated.
SBA List spokesperson Mallory Quigley said the ads contain "simply powerful, real stories of children, Micah and Charlotte, who were born prematurely."
"Our nation's laws permit abortion at the same gestational age at which these children were born and, thankfully, provided lifesaving care," she added.
According to the Free Beacon, a Facebook spokesperson said the company has no official position on abortion, but that rules for ad content are stricter than those for the general community.
"We allow this type of content on Facebook but in some cases our Advertising Policies [the rules around advertisements which receive paid distribution] are stricter than our Community Standards [which relates to what can be posted on Facebook]," the company reportedly said.
http://feedproxy.google.com/~r/breitbart/~3/JbWl5yPlN94/