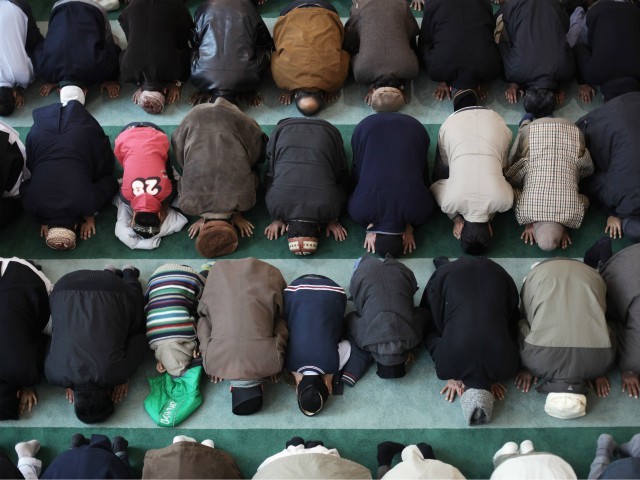 Controversial Muslim lobby group MEND, which has been accused of promoting extremism, has "exerted decisive intellectual influence" in Britain's first Islamophobia report, according to a think tank research note.
Sir John Jenkins, the former British Ambassador to Saudi Arabia, made the conclusions in a research paper for Policy Exchange after analysing the All-Party Parliamentary Group's (APPG) report Islamophobia Defined: The Inquiry into a Working Definition of Islamophobia, which calls for the Government to establish a working definition of Islamophobia as "rooted in racism" and "a type of racism that targets expressions of Muslimness or perceived Muslimness."
Sir John found that "despite being mentioned only once in the main body of the report… It is clear that MEND [Muslim Engagement and Development], an organisation with a tarnished reputation in Government circles, has exerted an important intellectual influence on the APPG."
Sir John, who co-authored the British Government's 2015 review of the Muslim Brotherhood which found that the Egypt-founded Islamic supremacist group had links to the influential Muslim Council of Britain (MCB), goes on to outline that "MEND has long been surrounded by controversy.
"Earlier this year, a senior MEND representative asserted that Muslims in the UK face a situation analogous to that of Jews in Nazi Germany before the Holocaust.
"Its former director of engagement, Azad Ali, is reported to have said in March 2017 that that month's attack on Parliament, which killed five people, was 'not terrorism'."
Report: Muslim Lobby Group Mend 'Promotes Extremism', Works with MPs and Police
https://t.co/vOzNU3KnaD

— Breitbart London (@BreitbartLondon) October 31, 2017
Last year a report by The Henry Jackson Society, an anti-extremism think tank which promotes liberal democracy, stated that the Muslim advocacy group, which has worked with police and politicians, promoted extremism, sharia law, and Muslim grievance narratives.
Noting that MEND has been working for the same expansion of the definition of Islamophobia as the APPG, Sir John continued: "The connection between the APPG report and the MEND agenda is not simply intellectual," and outlined the deep connections between the group and those who prepared the report.
Notably, Dr Antonio Perra, an academic based at King's College London, "was a senior policy analyst at MEND (until July 2018)."
"The report states that his 'considerable support to the secretariat in the preparation of this report has been immensely valuable… [his] personal LinkedIn profile goes further and says he 'co-edited' the report."
"Dr Perra was, until recently, also a member of MEND but no mention is made of this affiliation," the research note adds.
Corbyn and Labour MPs Launch 'Islamophobia Month' with 'Extremist' Mend Group
https://t.co/C15Hhg8IJf

— Breitbart London (@BreitbartLondon) November 2, 2017
"In a similar vein, the APPG makes reference to evidence it took from the 'Islamophobia Response Unit' (IRU). But it fails to mention that the IRU was created in April 2017 by MEND."
The research paper also exposed the use of written evidence submitted by Professor David Miller of University of Bristol.
"He is a conspiracy theorist recorded as having defended the comments which led to Ken Livingstone quitting the Labour Party (about Hitler supporting a Jewish homeland).
"He also called the concept of Israel a 'racist endeavour'," Sir John wrote.
The former diplomat criticised the APPG's report for failing to mention Islamism and the manner in which Islamists use the term Islamophobia "to shield themselves from criticism."
He also warned of the effect this definition could have on freedom of the press and that those who seek to "weaponise this definition" could use it to undermine the Government's anti-extremism strategy Prevent.
Concerning https://t.co/Qd3KOExTaB

— Breitbart London (@BreitbartLondon) April 10, 2017
Follow Breitbart London on Facebook:

 Breitbart London
http://feedproxy.google.com/~r/breitbart/~3/7qXv9fGlC_0/