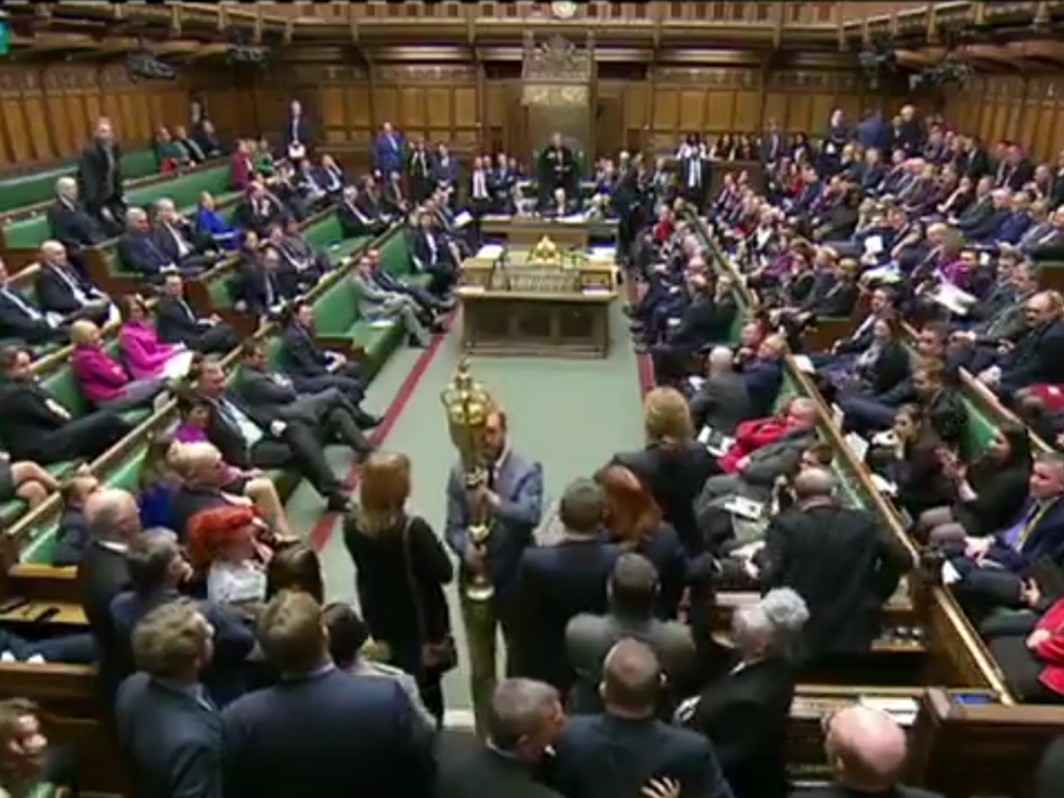 The gold ceremonial mace which is carried into the House of Common's debating chamber each day was wielded in the chamber Monday evening, as tempers frayed over Britain's withdrawal from the European Union.
The Member of Parliament for Brighton, one of the United Kingdom's most clearly left-progressive cities, Lloyd Russell-Moyle marched up the centre of the chamber and took the golden mace from the table, before holding it aloft and walking towards the exit.
Speaker of the House John Bercow, who is responsible for the proceedings of the chamber and has the power to punish members for unruly conduct, was seemingly taken aback by the move by Russell-Moyle.
BREAKING: Utterly extraordinary scenes as Lloyd Russell-Moyle MP is expelled from the House of Commons after grabbing the Mace. #BrexitVote #BrexitShambles pic.twitter.com/oGsbe92v9k

— Charlie Proctor (@MonarchyUK) December 10, 2018
Bercow repeated the word "no" until the mace was taken off Russell-Moyle by a uniformed usher, who ceremoniously returned the item back to the chamber.
Bercow then ordered Russell-Moyle out of the chamber, barring him from the rest of the day's sitting — which was already close to completion.
The speaker said: "I must order [Russell-Moyle] to withdraw immediately from the House for the remainder of this day's sitting. Mr Russell-Moyle please leave the chamber…. he must leave, or he will be escorted, he should leave."
Although Russell-Moyle has not yet spoken out after the incident, it is widely supposed his rebellious act was a sign of protest against Prime Minister Theresa May's decision to defer a vote on her Brexit vote, which she stands to lose.
The mace is a gold-gilded silver symbol of the monarch's authority in Parliament, and without it, the house cannot sit.
The mace has been seized on a handful of occasions in history, including during the English Civil War, and more recently by Michael Hesseltine in 1976.
Here is @lloyd_rm grabbing the mace just now pic.twitter.com/SEUEWz5w3F

— Daniel Kraemer (@dcakraemer) December 10, 2018
http://feedproxy.google.com/~r/breitbart/~3/2GOXXmOprrY/