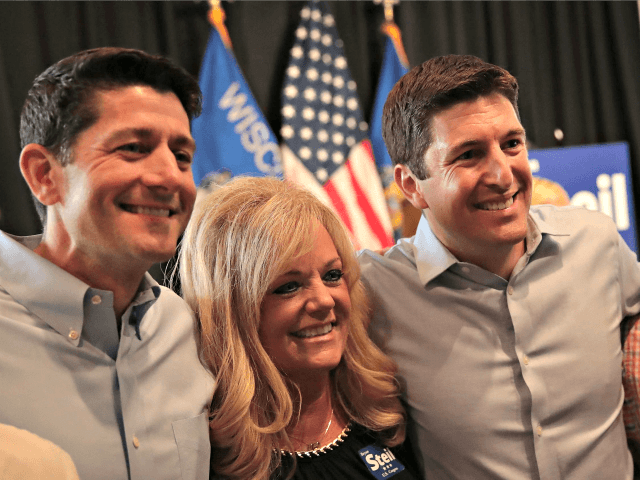 House Speaker Paul Ryan (R-WI) said in an interview with CBS This Morning that he feels "pretty good" about the Republicans hanging on to the majority in the House.
"Are Republicans going to keep the House?" Host John Dickerson asked Ryan.
"I think we are," Ryan said. "I feel pretty good about it."
The interview came after Ryan, who is leaving Congress at the end of this session, joined Rep. Elise Stefanik (R-NY) at a campaign stop at a defense manufacturing plant in her New York district.
Dickerson asked Ryan why he is optimistic about the midterms' outcome.
"I think our voter enthusiasm is where it needs to be, and more importantly, we have a great record to run on," Ryan said. "The agenda that we ran on in 2016 is the agenda that we executed in 2017 and 2018, and it's working."
"The economy is booming, the military is being rebuilt, the Veterans Administration has been overhauled," Ryan said. "We have de-regulated businesses so they can hire again."
Stefanik, who is the first woman to be vice chairman of recruitment for the National Republican Congressional Committee, said she believes "results" will win over "resistance" at the ballot box.
"I think this election is going to be focused on results versus resistance …What I know does not resonate with voters is this resistance effort where regardless of whether you agree with some of the focus of this administration, you're unwilling to work with them," Stefanik said. "So I think both parties need to address the tribalism that's happening."
Meanwhile, Breitbart News reported House Minority Leader Nancy Pelosi (D-CA) told students at the John F. Kennedy School of Government at Harvard University on Tuesday that Democrats will take back the House in the midterm elections, and the only question is whether there will be a "wave" or a "tsunami."
"People ask me all over the country, 'Is it a wave, or is it a tsunami?'" Pelosi said. "And I said, well, in either case, it's little drops of water. And many of them. How many a wave, how many more a tsunami. But they're all close. They're all very, very close. These are many close races."
"I think if the election were today, we would win the majority," Pelosi said. "I don't know how much water would be involved, but we would win the majority."
"Wave or tsunami, we'll see in three weeks," Pelosi said.
Follow Penny Starr on Twitter
http://feedproxy.google.com/~r/breitbart/~3/4_F2bpP2Z98/