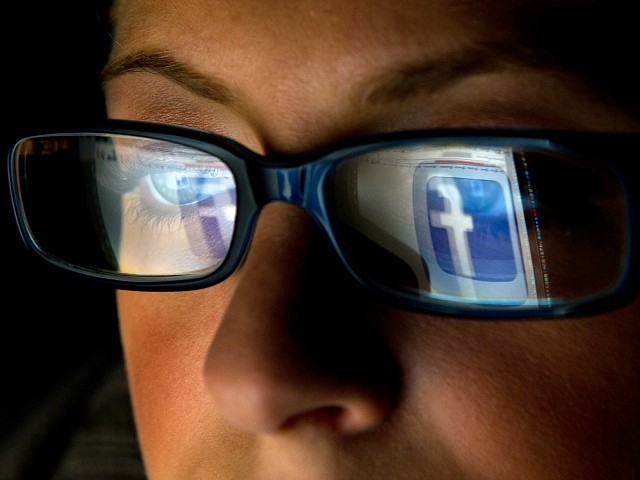 Congressman Jim Jordan (R-OH) told Breitbart News in an exclusive interview Tuesday that given Facebook, Google, and Twitter's rampant censorship practices, "something has to change," and they are "going to look at this monopoly situation."
Rep. Jordan said Congress needs to investigate the social media giants and that their rampant censorship has gotten to the point where Congress also needs to look at potentially regulating solutions and addressing Facebook, Google, and Twitter's monopoly status on the Internet.
"We would love to have these folks in front of us. I think we're getting to the point where something has to change," Jordan told Breitbart News. "If you're not truly a social media platform, then you're going to have to function under the laws that a newspaper has to deal with, and/or we're going to have to look at this monopoly situation and some way to deal with that as well."
Asked whether Jordan would support changes to Section 230 of the Communications Decency Act, using antitrust laws against big tech, or abiding by transparency requirements regarding their censorship practices, Congressman Jordan said, "We have to be open to everything."
He explained, "I think we have to be open to everything. I still think we're in the stage where we have to establish that with the American people, that they are not, in fact, a neutral social media platform; they are, in fact, screening content, and they are doing it with a political viewpoint. I think that is step one, and you show that by having hearings. That is Congress's oversight function."
"Once that is firmly established in the minds of the American people, that's when we have the other straw. What's the remedy?" Jordan continued. "The remedy is that you have to be sensitive to that these are private companies. So do we say … that they have to abide by the same rules as newspapers, or we're now going to break you up as we did in the past in American history with a monopoly situation and government makes them into smaller entities?"
Google CEO Sundar Pichai said this week that he will appear at a House Judiciary Committee hearing, but only after the midterm elections on November 6, according to a report from the Wall Street Journal.
House Majority Leader Kevin McCarthy (R-CA) said that Pichai has to answer questions regarding Google's potential bias in crafting its search algorithms, violations of user privacy, and anticompetitive business practices.
In reaction to these reports that Google biases its search results, Pichai issued an internal email claiming that the search giant does not manipulate its search results for political purposes.
Fox News host Tucker Carlson revealed in September that Google employees brainstormed ways to alter Google's search engine to combat President Donald Trump's policies following the president's proposed travel ban in 2017.
Breitbart News also reported on the five times that Google biased its search, YouTube, and news results, which included favoring Hillary Clinton in Google search results and favoring more establishment and leftist publications in Google News search results.
Jordan concluded, "I do not know the best solution, but I do know now that we can figure out how big the problem is and what the appropriate remedy might be."
http://feedproxy.google.com/~r/breitbart/~3/PBlz95pNkqA/