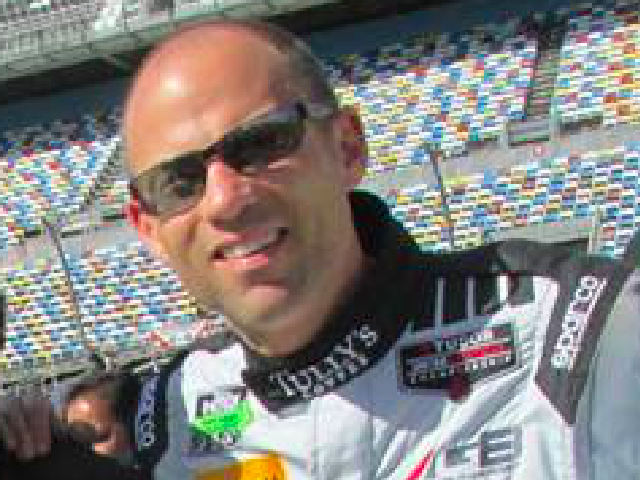 The Republican National Committee (RNC) has filed a pair of records requests with law enforcement authorities in Los Angeles, California, for any and all information relating to the arrest of attorney and likely 2020 Democrat presidential candidate Michael Avenatti, including footage of Avenatti being taken into custody.
Avenatti was arrested Wednesday and charged with felony domestic violence. Upon his release on $50,000 bail, he denied any wrongdoing and claims an investigation will clear his name. But, according to TMZ–which originally broke the news–Avenatti shouted "she hit me first!" as he was being taken into custody regarding alleged acts of violence he made against a woman he kicked out of his apartment.
Avenatti is currently the attorney for Stormy Daniels also known as Stephanie Clifford, a pornographic actress who has accused President Donald Trump of paying her off to remain silent about having extramarital sexual relations with her–allegations the president denies.
Since his rise to fame as Daniels' attorney, Avenatti has emerged as a star in the Democrat Party in large part thanks to constant publicity offered by hundreds of television appearances on outlets including CNN and MSNBC. CNN president Jeff Zucker has not replied to numerous requests for comment from Breitbart News over the past day since Avenatti's arrest asking if he and his network denounce and disavow domestic violence, even if the woman hit Avenatti first as Avenatti allegedly claims.
The RNC's records requests were sent to two different entities. One was sent to the Los Angeles Police Department (LAPD) and the other to the Los Angeles County Sheriff's Department. The RNC's deputy research director Scott Parker filed the requests.
RNC Request to LA Sheriff – Avenatti by Wynn Marlow on Scribd
Both requests, which were provided to Breitbart News ahead of their public release, ask the authorities per open records and transparency laws, to provide any and all "records that mention, reference, or relate to the arrest, booking, or charging of Michael Avenatti that occurred on November 14," as well as any and all audio recordings of 911 emergency calls" and other calls relating to Avenatti's arrest and any and all "police reports, felony DV reports, intake reports, toxicology reports, statements by witnesses, statements by the perpetrator, correspondence, and any other information related to the arrest, booking, or charging of Michael Avenatti."
RNC Request to LAPD – Avenatti by Wynn Marlow on Scribd
The requests also seek any video authorities may have collected of Avenatti's intake, including any dashboard or body camera videos as well as any photographs including the "mug shot" of Avenatti at booking.
Avenatti is a very public figure, and the Washington Post has ranked him among the top 15 Democrat presidential candidates in 2020. In a headline, Politico magazine boldly declared that Avenatti is "winning the 2020 Democratic Primary." He has also said he is "seriously considering" a bid for the presidency in 2020.
Perhaps most ironically, one of the reasons why Avenatti–who is now formally charged with felony domestic violence–wants to run for president in 2020 on the Democrat ticket is because he wants to restore "dignity" to the Oval Office.
"It's about whether I have the ability to potentially help solve this nightmare, this dumpster fire of an administration, and help us push the reset button and instill some respect and dignity back to the Oval Office and America's standing, both domestically and abroad," Avenatti told Bloomberg in an interview.
Given what Los Angeles police have charged him with, this tweet from Avenatti is even more ironic:
Let me be clear: I have consistently called on white males like me to step, take responsibility, and be a part of stoping the sexism and bigotry that other white males engage in. It is especially important for them to call out other white males. I make this pt in my speeches.

— Michael Avenatti (@MichaelAvenatti) October 25, 2018
But the Avenatti presidential circus is not something that has just amused top media organizations like CNN and MSNBC who have put him on repeatedly, or places like the Washington Post, Politico, Daily Beast, Bloomberg, and more which have legitimized him with glowing profiles and coverage–top Democrats in the party have opened up to him too.
"I think he is a phenomenal guy and I have gotten to know him a bit in the last week. We went to dinner last week, he was in Youngstown and I really like him," Rep. Tim Ryan (D-OH), a top Democrat opponent of House Minority Leader Nancy Pelosi's bid to retake the Speakership, told CNN in August for instance.
Former Hillary Clinton aide Adam Parkhomenko has gone on record to say Avenatti has the best chance of any Democrat to defeat Donald Trump in 2020. "He's kind of like Teflon," Parkhomento says of Avenatti–a point that has been similarly made about Trump.
"There are a lot of campaigns that aren't effective, don't fight back, and just hire a bunch of their friends," Parkhomenko said. "He's doing everything he needs to do to flip a light switch if he decides to run."
Avenatti attended Democratic National Committee (DNC) events over the summer–and while there Michigan's Democrat Party chairman Brandon Dillon says he asked Avenatti to come to Michigan to help Democrats campaign.
"He's definitely got a message, and I think Democrats need to hear about being tough," Dillon said in an interview with Vice about Avenatti. "He's certainly I think somebody who is giving the president fits and has been someone who's been fighting, so you know I'd be interested to hear what he has to say and I'm sure a lot of people in Michigan would as well."
The Nebraska Democrat Party chair Jane Kleeb also told Vice she liked having Avenatti at the DNC meetings.
"He's in, right? He's running for president and I think it's good he's here and I think that all the other candidates should also be showing support for the state party infrastructure," Kleeb said.
Even top DNC officials liked having Avenatti there:
"He's a breath of fresh air in our stale, staid—" Diane Robertson, a deputy finance chair of the DNC, told VICE News, leaving the word "party" left unsaid. "We need some fire, and he's fiery."
Avenatti has also said in an interview on MSNBC that he has received enormous support from Democrat Party leadership and from party officials nationwide:
But now that he is charged with felony domestic violence by the LAPD, his fighter style is coming under scrutiny.
Cops found the victim with a swollen face, they arrested you for felony DV, got her a restraining order, you had to post $50,000 bail, and the investigation is ongoing.

This all in addition to you twice being criminally referred to DOJ.

I mean, why wouldn't we believe you? https://t.co/lXihevsBPo

— John Cardillo (@johncardillo) November 15, 2018
Avenatti's donors' money went to a loser and an alleged woman beater. https://t.co/mBlgNQ1eUU

— Arthur Schwartz (@ArthurSchwartz) November 15, 2018
Avenatti's 2020 democrat presidential campaign comes out swinging. #Basta https://t.co/M0PAWUA365

— Arthur Schwartz (@ArthurSchwartz) November 14, 2018
Act 1: Creepy Porn Lawyer pretends he's a tough guy

Act 2: He challenges @DonaldJTrumpJr to a fight

Act 3: He physically assaults a woman

— Andrew Surabian (@Surabees) November 14, 2018
Democratic Presidential Candidate Michael Avenatti Arrested for Felony Domestic Violence https://t.co/EU5TJlcBJn via @TMZ

— Donald Trump Jr. (@DonaldJTrumpJr) November 14, 2018
Avenatti, again, for his part, is not backing down or apologizing to the woman police allege he assaulted:
Thank you to everyone who has reached out with supportive messages and offers of assistance. It means the world to me. I have always been an advocate of women's rights and equality & I always will be. I will not be intimidated into stopping my pursuit of justice and what is right

— Michael Avenatti (@MichaelAvenatti) November 15, 2018
I want to be clear: I DID NOT commit domestic violence nor have I ever committed domestic violence. I did not strike any woman nor have I ever. I did not strike my ex-wife in the face nor did I hit anyone else in the face. I am a decent man & I look forward to being exonerated.

— Michael Avenatti (@MichaelAvenatti) November 15, 2018
The stmt issued earlier from Christine, my first wife. https://t.co/nNT0hmDu7H

— Michael Avenatti (@MichaelAvenatti) November 15, 2018
The stmt issued earlier from my second wife Lisa, together with stmts made to @mj_lee of CNN. https://t.co/ZgEsGuHtaS

— Michael Avenatti (@MichaelAvenatti) November 15, 2018
He has also suggested he was set up:
First Mueller and now me. When we are fully exonerated I am coming for you Jacob Wohl aka Surefire.

— Michael Avenatti (@MichaelAvenatti) November 15, 2018
And claims he was not charged:
There is a lot of inaccurate reporting out there. For example, (1) I have NOT been charged with anything, let alone a felony; (2) Lisa wasn't even with me Tues; etc. Numerous other "facts" being reported are completely bogus. Why is TMZ's news "standard" the new standard?

— Michael Avenatti (@MichaelAvenatti) November 15, 2018
Even though the LAPD has confirmed that he was booked on a felony domestic violence charge:
We can confirm that today LAPD Detectives arrested Michael Avenatti on suspicion of domestic violence. This is an ongoing investigation and we will provide more details as they become available.

— LAPD HQ (@LAPDHQ) November 15, 2018
Update: We can confirm that Michael Avenatti (DOB: 02-16-71) was booked this afternoon on a felony domestic violence charge (273.5 PC). His bail is set at $50,000.

— LAPD HQ (@LAPDHQ) November 15, 2018
It remains to be seen what happens next in this rapidly unfolding story. But authorities, per public records laws, have ten days to provide the RNC officials who filed the formal request for these documents and other information with the records on Avenatti's arrest.
http://feedproxy.google.com/~r/breitbart/~3/uAW2Pl15hKg/