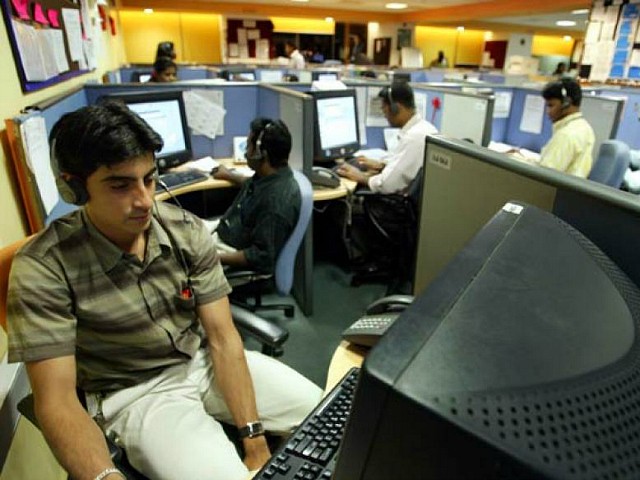 Multinational corporation Verizon is set to outsource its IT department to the Indian outsourcing firm, Infosys, a move that executives say will result in 1,000 potential layoffs.
Employees, though, claim the total is closer to 5,000 workers who will be laid off eventually, as they say their U.S. jobs — at the end of the day — will be sent overseas to India.
Verizon recently announced its $700 million IT outsourcing deal with Infosys, one of the biggest multi-billion dollar outsourcing firms in the U.S. that has been accused of undercutting American workers and discriminating against black and white Americans in favor of Indian nationals.
Verizon and Infosys executives say about 1,000 Verizon workers in the U.S. will be offered jobs at Infosys. Should those workers not take those jobs, they will be laid off, the workers say.
The outsourcing of the U.S. jobs, the workers allege, will be much larger, between 4,800 and 5,000 Verizon layoffs, and while the jobs will temporarily be shifted to Infosys, they say all the IT jobs will eventually be offshored to India.
The outsourcing-offshoring business model used by multinational corporations begins by laying off American workers in high-paying, white-collar industries and forcing them to train their foreign replacements, who often arrive in the U.S. on the H-1B visa. Those H-1B visa workers generally work in the country for about a year until the job is moved overseas to developing countries like India, where foreign workers are cheaper.
Attorney Sara Blackwell with Protect U.S. Workers has been in contact with hundreds of Verizon workers outraged by the outsourcing scheme, saying that while the workers — again — fear for their future, corporate executives are expected to increase their bonuses.
"These billionaire CEOs are going to make bonuses by saving on labor costs. By firing American workers and hiring Indian workers for $9,000 a year," Blackwell said. "It's unbelievable how many people are being hurt by this except the CEOs."
Verizon spokesperson Rich Young called the allegation by Verizon workers that potentially 5,000 U.S. jobs will be offshored "totally and fully inaccurate" and said it is a "total exaggeration."
"We've recently reached an agreement to transition select functions within Verizon's global information technology (IT) organization to Infosys," Young said in a statement to Breitbart News. "All impacted employees will receive comparable, competitive offers, and are expected to transition to Infosys in the fourth quarter 2018 to continue performing functions that will now be IT Managed Services for Verizon."
The outsourcing and offshoring of American jobs to foreign countries is a business model that has been used by multinational corporations with little to no government repercussions. Corporations like AT&T, Harley-Davidson, Ralph Lauren, Nike, and IBM have all laid off Americans in order to send their jobs overseas.
The outsourcing scheme is likely to be similar to AT&T's outsourcing-offshoring business model, which has left thousands of Americans laid off while their jobs move overseas.
In 2014, AT&T reportedly cut a $50 million deal with Infosys to outsource their IT, much like the deal Verizon has made. As Breitbart News most recently reported, since 2011, AT&T has outsourced or eliminated more than 16,000 U.S. jobs, including the closure of 44 call centers. Just this year, AT&T has shuttered four call centers in the U.S. and sent those American jobs to foreign countries.
John Binder is a reporter for Breitbart News. Follow him on Twitter at @JxhnBinder.
http://feedproxy.google.com/~r/breitbart/~3/9TSzt7vVKKE/