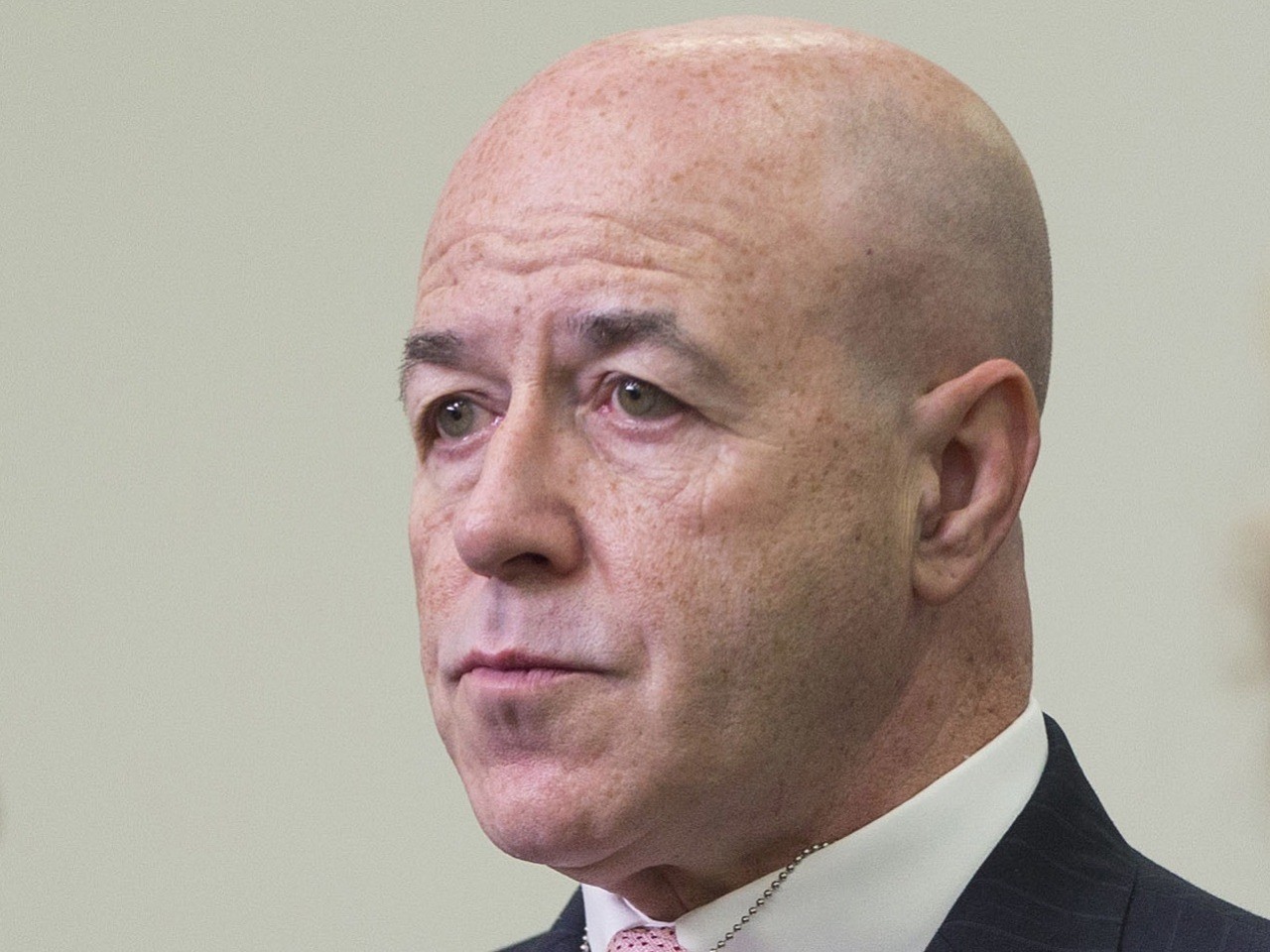 Former New York City Police Commissioner Bernard Kerik told Breitbart News Tonight Wednesday evening that he had walked off a CNN set earlier in the day because the network had politicized its coverage of mail bombs sent to top Democratic Party figures.
Kerik, who led the New York Police Department (NYPD) during the 9/11 terror attacks, told hosts Rebecca Mansour and Joel Pollak that he had pulled out his microphone and earpiece and walked off the set minutes before a scheduled live panel discussion regarding the mail bombs.
LISTEN:
Kerik recalled, "I was scheduled to be on CNN. We were supposed to talk about the investigation and seizure of these devices, and right in the beginning of the set, they suspended us and they went to John Brennan, who was somewhere speaking … and then he went on a 10-minute rant about the president."
He added, "As somebody that led through the worst terror attack in our country's history, and knows how important unity is, especially on a day like today, in the aftermath of this, I just found it appalling that CNN would use this time to let this guy go on this political rant about the president, and I walked off. I took off the earpiece and the mic and I left. I can't stand it. It just turns my stomach what these people are doing, and it's wrong."
Kerik said CNN's choice to focus on the mail bombs' political fallout came at the expense of an opportunity to solicit public assistance for authorities' ongoing investigations.
Kerik advised, "They should be focused on the investigation, focused on getting the information the FBI has to the public in case somebody knows something. Get the visuals out to the public if they've seen something. I just think it's wrong."
Pollak asked, "So they had you there to talk about the mail bombs, and you had to listen to a political rant by John Brennan, and they wanted you to address the politics, and you said you're not doing that?"
Kerik replied, "They didn't even get to that part because I didn't wait for him to finish. I wasn't going to stand there and listen to more of his rhetoric.
"Here's the problem: pre-interview and right up until this guy began to talk, I listened to everybody on CNN talking about how disruptive and terrible it is for people to be uncivil."
Kerik continuted, "Nobody talked about Maxine Waters. Nobody talked about Eric Holder encouraging people to engage in violence. Nobody talked about a U.S. congressman attacked and shot on a baseball field. You know what? What's good for the goose is good for the gander.
"They make themselves out to be this group or this organization that's trying to help when they are more divisive than anything else I've heard. It's just wrong."
The walkout was not captured on camera, but Kerik hinted at it on Twitter. He had, at first, advertised his forthcoming appearance on the network, but later criticized it for its coverage, adding: "I want no part of it."
Going live with @ErinBurnett on @CNN at 7PM this evening to discuss these numerous packages believe to be bonds, seized by the @SecretService @USPS @FBI and the ongoing investigation. #Terrorism

— Bernard B. Kerik (@BernardKerik) October 24, 2018
NOTE TO. @CNN… 6 explosive devices were seized over the last two days destined to kill Americans, and all you guys are concerned with is @JohnBrennan's bashing @POTUS @realDonaldTrump. Today is the day we should have unity not divisiveness. I want no part of it.

— Bernard B. Kerik (@BernardKerik) October 24, 2018
On Wednesday, CNN's Brian Stelter linked conservative news media's criticisms of Democrats to those targeted by the mail bombs.
Obama-era CIA Director John Brennan linked President Donald Trump to the mail bombs earlier on Wednesday.
"[President Trump's] rhetoric too frequently fuels incidents that are now bleeding over into acts of violence," said Brennan at the University of Texas in Austin, TX. "It's clear that this rhetoric is counterproductive. It is un-American. … Unfortunately I think Donald Trump, too often, has helped to incite some of these feelings of anger, if not violence."
Breitbart News Tonight broadcasts live on SiriusXM Patriot channel 125 weeknights from 9:00 p.m. to midnight Eastern or 6:00 p.m. to 9:00 p.m. Pacific.
Follow Robert Kraychik on Twitter.
http://feedproxy.google.com/~r/breitbart/~3/rjzidQXvS4g/