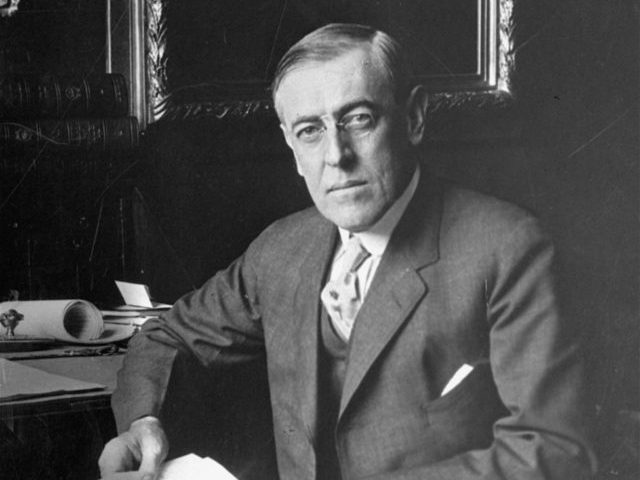 The following post is sponsored by The Committee for Responsible Foreign Policy (CRFP).
Dr. Paul Gottfried, Raffensperger Professor of Humanities Emeritus at Elizabethtown College, will speak Wednesday in Washington, DC, on the failures of liberal internationalism and its role in driving perpetual wars.
"I will be offering a no-holds-barred attack on the persistence of liberal internationalism, as the 'Wilsonian matrix' that has misguided American foreign policy and our two national parties, at least intermittently, since the First World War. Needless to say, I won't spare the neocons," Gottfried said in a preview of his remarks.
The event will be sponsored by the Committee for Responsible Foreign Policy (CRFP), a non-profit organization whose mission is to pursue restraint in foreign policy in line with the Constitution.
Gottfried will explore the origins of international liberalism, and how pervasive it still is today in foreign policy, regardless of which party is in power.
"The same view of the world seems to come back, no matter which government we elect — a liberal internationalist template, which I once described … as the 'invincible Wilsonian matrix,'" he said.
"In a very real sense, the global democratic crusader, who led us into World War One, never departed this world. President Wilson continues to preside at least in spirit over the making of American foreign policy," he added.
He also said voices who oppose neoconservative-neoliberal foreign policy, primarily on the right, have been "unceremoniously marginalized."
Gottfried is also a columnist at the Imaginative Conservative.
The event will take place on Wednesday, February 13, 2019, from noon to 1:30 p.m. Eastern at the National Indian Gaming Association Building, 224 2nd Street SE, Washington, DC, 20003.
RSVP here.
The Committee for Responsible Foreign Policy is a 501(c)(4) organization with the mission of pursuing a more restrained foreign policy that adheres to the Constitution. The organization aims to increase awareness of Congress' Article I responsibility to oversee war. For more information on CRFP, please visit http://responsibleforeignpolicy.org.
http://feedproxy.google.com/~r/breitbart/~3/HK0JQO9P3Lo/