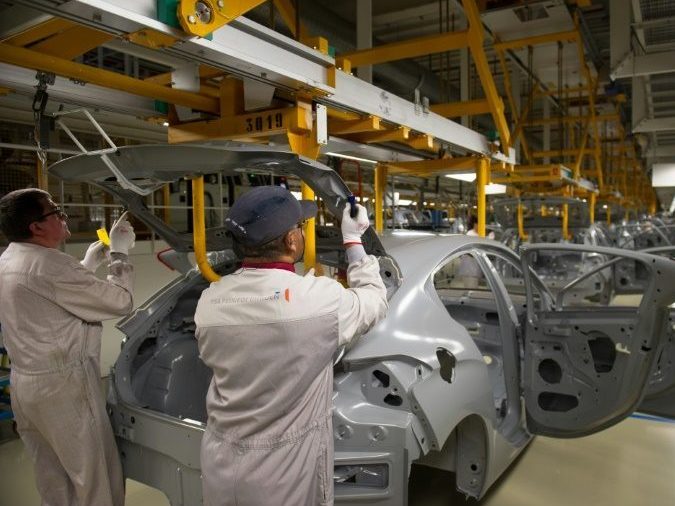 BRUSSELS (AP) – Economic growth across the 19-country eurozone slowed in the third quarter to its slowest level for over four years, official figures showed Tuesday, in a development that's likely to stoke worries about the impact of rising trade protectionism around the world.
Statistics agency Eurostat said the eurozone economy expanded by only 0.2 percent in the July-September period. That's half the previous quarter's rate and below market expectations for another reading of 0.4 percent.
The quarterly performance is the worst since the second quarter of 2014, when growth was also 0.2 percent and hobbled by wide-ranging debt problems across the single currency bloc, notably in Greece.
Compared with the same quarter of the previous year, eurozone GDP rose by 1.7 percent, down from the previous quarter's 2.2 percent.
Eurostat did not provide details as to why growth slowed so much. They will emerge in an updated estimate in mid-November.
But the figures are likely to fuel concerns that trade tensions around the world, notably between the U.S. and China, are having a debilitating impact on global trade. Much of the eurozone's growth is based on exports, notably from Germany.
The euro fell modestly after the news, to $1.1355, as traders reined in expectations that the European Central Bank will start mulling interest rate rises anytime soon, especially if inflation remains benign. Inflation figures from Eurostat are due Wednesday.
http://feedproxy.google.com/~r/breitbart/~3/RotPu-f51Uc/