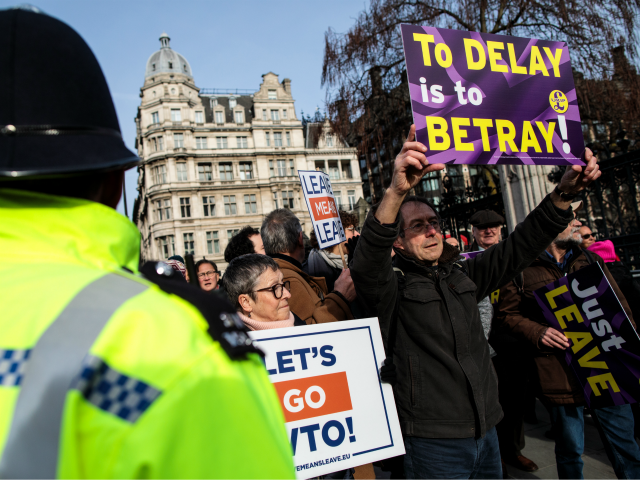 A senior lawyer has argued that the UK would put itself in a "very weak negotiating position" if it asked the EU to delay Brexit, resulting in the country being "blackmailed for further concessions" including more money and surrendering full sovereignty of Gibraltar.
Martin Howe QC argued, in an article for Lawyers for Britain, that even a short extension to allow Prime Minister Theresa May to find backing in the House of Commons for her unpopular Withdrawal Agreement could turn the UK into a "supplicant" of Brussels and at the mercy of the 27 other member states.
"Any request for an Article 50 extension will make the UK a supplicant," Mr Howe wrote on Saturday.
"It is likely that onerous conditions will be imposed, whether by the EU collectively or by individual Member States — each of whom has a veto.
"Spain is likely to demand permanent concessions over Gibraltar, and Germany may want to lock in the UK's obligation to pay £39bn under the Withdrawal Agreement."
Brexit: Theresa May Begging MPs for More Time to Amend Her 'Deal' https://t.co/jeN876U2EX

— Breitbart London (@BreitbartLondon) February 10, 2019
The Financial Times reported at the end of January that one senior EU diplomat said, "The Spanish are gearing up for a Gibraltar fight when there is an extension request… It could be dangerous."
Tensions between Spain and the UK erupted when media revealed on February 1st that a footnote in the draft text on visas for Britons after Brexit, approved by the Council of the European Union, referred to the British Overseas Territory as  "a colony of the British Crown."
Days later, by Spain engaged in military posturing when another one of the country's vessels entered Gibraltarian waters, resulting in a stand-off with Royal Navy vessels before the invading ship left.
Mr Howe continued on the issue of the divorce bill saying, "Taking advantage of the UK's moment of weakness when it supplicates for an Article 50 extension, and taking the chance to lock in the EU's legal entitlement to this enhanced sum come what may, would be quite the logical thing for Germany to insist on," noting that Germany will have to pay the "lion's share" of the shortfall in the EU budget as a result of the UK's departure.
The lawyer also explained that the UK had given the EU the upper hand over the UK with the divorce bill, after Mrs May "caved" to EU demands that the European Court of Justice (ECJ) had final jurisdiction to determine the amount, instead of having a neutral, international tribunal arbitrate.
"Asking for an Article 50 extension would be a terrible, terrible idea," he concluded.
PM May Vows 'Brexit on Time' While Inner Circle Talk Up Brexit Delay https://t.co/KwvvlGNu6r

— Breitbart London (@BreitbartLondon) February 8, 2019
http://feedproxy.google.com/~r/breitbart/~3/ZfyNclC2_Xs/