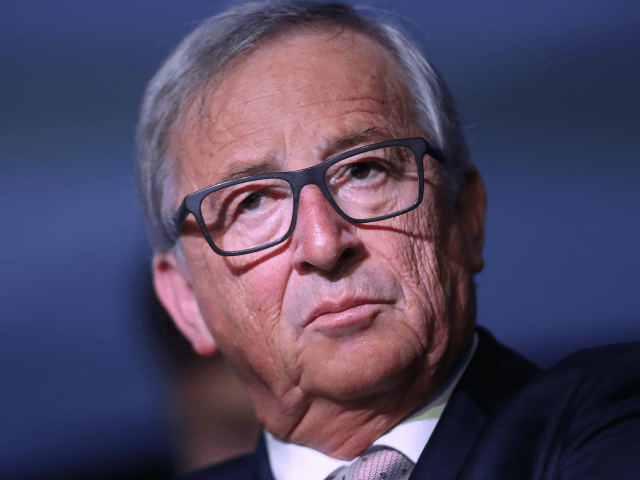 The European Commission has shown the enormous power it holds over member states, rejecting the Italian government's budget and opening up the possibility of intervention and sanctions.
The Commission officially rejected the budget, which they had previously demanded the Italians change on Wednesday, passing the case over to the Economic and Financial Affairs Council (Ecofin) which will vote on whether or not to begin the process that could lead to heavy fines and potential sanctions, Il Giornale reports.
The rejection of the plan of Italy's democratically elected government comes as the Organisation for Economic Cooperation and Development (OECD) has warned that Italy presents a "risk" for Europe.
Ecofin is expected to meet in either December or January and if they vote to initiate the process against the Italian populist government, it would give the Italians six months to make the needed changes to the budget. After six months, the Commission will decide whether to intensify sanctions, up to 0.2 per cent of GDP, or end the process if the Italians meet their demands.
If the EU's executive arm recommends a continuation of the process, the sanctions could rise to 0.5 per cent of GDP.
Populist Interior Minister Matteo Salvini, who has been in near-constant conflict with the EU since assuming office earlier this year, brushed off the threats from the political bloc saying, "I had been waiting for a letter from Santa Claus."
Trump Backs Italy as Salvini Tells EU: 'We Are Not Changing a Comma of Our Budget' https://t.co/Gs9VIQsyPo

— Breitbart London (@BreitbartLondon) October 26, 2018
Prime Minister Giuseppe Conte said he had a scheduled meeting with Commission President Jean-Claude Juncker on Saturday saying, "it will be a confrontation and, I trust, constructive. We will show and review each other's positions and evaluate how to proceed. We have always been convinced of our budget, which we have carefully pondered and set. We are convinced of the solidity of our economic policy structure."
The chief economist of the OECD, Laurence Boone, has also sounded the alarm over the Italian economic situation in the OECD's Economic Outlook 2018, saying the economic impact of the budget will not meet the projected expectations of the coalition.
"The benefits on the growth of these will probably be modest, especially in the medium term," he said and noted the proposed citizenship income needed parallel reforms to help job seekers with access to training in order to prove fruitful.
While Italy has received little support from other EU member state leaders, U.S. President Donald Trump threw his support behind the populist government and Prime Minister Conte saying, "The Prime Minister is working very hard on the economy of Italy — he will be successful!"
Follow Chris Tomlinson on Twitter at @TomlinsonCJ or email at ctomlinson(at)breitbart.com
http://feedproxy.google.com/~r/breitbart/~3/O4RbRJ9B7lw/