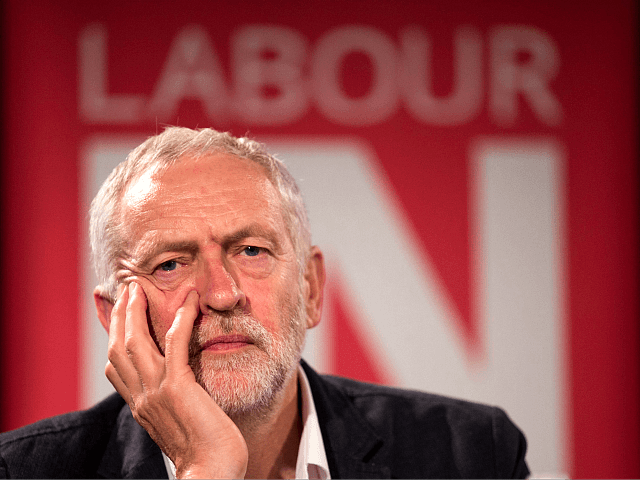 EU loyalist politicians have been left seething after Labour leader Jeremy Corbyn told the German press it was too late to stop Brexit.
Speaking to Der Spiegel, the ageing socialist answered in the negative when his interviewer asked, "If you could stop Brexit, would you?"
"We can't stop it. The referendum took place. Article 50 has been triggered. What we can do is recognize the reasons why people voted Leave," he said, adding that "a lot of people have been totally angered by the way in which their communities have been left behind."
Corbyn campaigned for a Remain vote during the 2016 referendum on Britain's membership of the European Union, but has admitted voting to leave the European Economic Area (EEC) which preceded it in the 1970s and was a passionate Brexiteer throughout his parliamentary career before becoming Labour leader.
Many left-liberal Remainers believe his sincerity and enthusiasm for the EU cause during the referendum was not what it might have been, and some even accused his inner circle of deliberately sabotaging the Labour party's contribution to 'in' campaign.
Corbyn finally admits that Free Movement and mass migration "destroys conditions" for British workers. #Brexit https://t.co/QBQYrP0Rih

— Breitbart London (@BreitbartLondon) July 24, 2017
Corbyn's respect for the original referendum result and refusal to back the George Soros-financed campaign to relitigate it with a so-called 'People's Vote' left EU loyalists in his party seething.
I"t's time for all of us in the Labour party to make the full-throated case for a 'People's Vote' with the option of remaining in the European Union," insisted Wes Streeting MP.
"That leadership must now come from the top, or our party may never be forgiven for the consequences that follow," he complained.
"[T]o have a Labour leader just shrug about it, then go AWOL, is nothing short of a dereliction of duty," added Chris Leslie, another party MP who has previously suggested that using Brexit to address immigration would mean "incinerating our economy".
Incinerating our economy isn't the right way to address immigration – the price paid for #Brexit would be colossal https://t.co/om711iqb8o

— Chris Leslie (@ChrisLeslieMP) June 15, 2016
Asked if his advancing years could push him into retirement before the next election, Corbyn told Der Spiegel he was still fighting fit.
"I'm very young," insisted the 69-year-old. "I'm very healthy. I run. I'm a vegetarian. I eat porridge every morning. I don't smoke. I don't drink. I don't do anything bad. I am sorry if that makes me sound boring."
Follow Jack Montgomery on Twitter:

 @JackBMontgomery
Follow Breitbart London on Facebook:

 Breitbart London
http://feedproxy.google.com/~r/breitbart/~3/L4mVmXfRpLg/