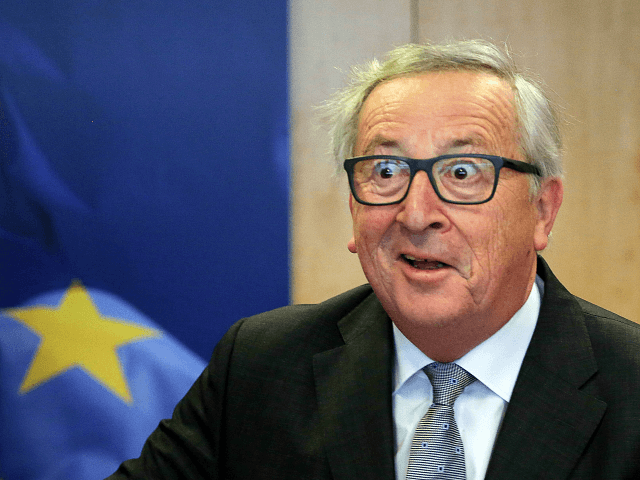 LONDON (AP) – A European Union chief says the chances of Britain and the bloc striking a Brexit deal are rising, amid reports the two sides are moving closer on the fraught issue of the Irish border.
European Commission President Jean-Claude Juncker told Austrian newspapers in comments published Saturday that "the rapprochement potential between both sides has increased in recent days."
Negotiations faltered after the EU said last month that British Prime Minister Theresa May's proposal for post-Brexit economic relations was unacceptable.
I always predicted (German newspapers now predicting 150,000 German jobs lost if there is no #EU deal with the #UK) that there would be rapid movement as we approach #BrexitDay. We held our nerve.
I understand the Irish PM has been told to shut it by the EU. Progress indeed.

— Michael Fabricant (@Mike_Fabricant) October 6, 2018
The main obstacle is ensuring there are no customs posts or border checks along the frontier between the UK's Northern Ireland and EU member the Republic of Ireland.
EU leaders say there needs to be major progress at an October 17th-18th summit for there to be a deal before Britain leaves on March 29th.
Follow Breitbart London on Facebook:

 Breitbart London
http://feedproxy.google.com/~r/breitbart/~3/5zaPQ5fr6Xs/