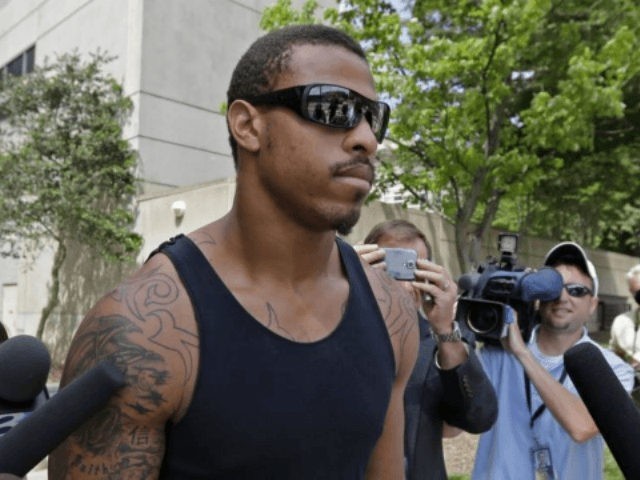 Former NFL defensive end Greg Hardy lost his pro football career after allegations of domestic violence were filed against him, but now, to much criticism, he is trying his hand at a career in the UFC.
The NFL may have turned its back on him, but the UFC has been willing to give him a chance to make a name for himself. And now ESPN has jumped in to help promote his first official UFC match, according to Pro Football Talk.
Hardy is set to compete in his first official UFC fight on January 19 in Brooklyn, New York.
The former Dallas Cowboy has been working to earn acceptance in the UFC for over a year with a deal that allowed him to burnish his fighting credentials outside the league. His development deal with the UFC gave him an entrée to the league by winning his first three professional bouts, all by knockout.
But in this era of #MeToo, the UFC's decision to give Hardy a shot at a new career unsurprisingly met with criticism.
UFC flyweight fighter Jessica Rose-Clark, for instance, slammed the league for allowing Hardy to fight. "I don't believe people like that change," Clark said in June in response to questions over whether Hardy deserves a second chance.
Clark also said that a person's athletic ability should not erase his past actions.
"Athletic ability seems to supersede any negative thing you do in your life," Clark said on the "Phonebooth Fighting" podcast. "You see it time and time again, like Kobe Bryant. It happens so often, and it blows my mind that that's where our society is at. That like, 'Oh, he did all these really terrible things, but he's an amazing athlete, so (expletive) it, let's just let him keep going and keep making his millions and keep being on TV.' There's no punishment."
This week, Pro Football Talk's Michael David Smith also criticized the move calling a Hardy fight a "Lowest common denominator" fight.
"This is ultimately about making money," Smith concluded, "and the UFC and ESPN think they'll make money by doing something no NFL team is willing to do: Partnering with Greg Hardy."
Follow Warner Todd Huston on Twitter @warnerthuston.
http://feedproxy.google.com/~r/breitbart/~3/TLifPJBV4wQ/