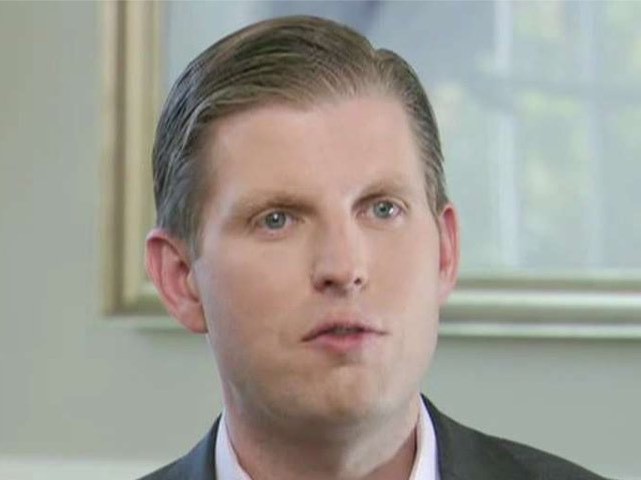 Saturday on Fox News Channel's "Justice," Eric Trump joined host Jeanine Pirro to offer his reaction on today's deadly shooting in Pittsburgh.
The younger Trump began by sharing his thoughts on the fate of the shooter.
"America mourns. This whackjob destroyed lives. He upended a community," said Trump, the second son to President Trump. "He should get the death penalty. There's no question about it. He should absolutely get the death penalty."
Trump also commended law enforcement officials for their effort today.
"We need to give a shoutout to law enforcement. The job they did today was incredible — absolutely incredible," said Trump.
He pointed out the politics in every shooting that occurs in today's polarized climate.
"It seems like we have gotten to a point in life and society where everything has to be kind of politicized," Trump said. "Somebody has to point that political finger at everything. At the end of the day, this guy is a sick sick sick person."
"I think we should actually try and pull politics out of some of these things. This person doesn't represent the left. He doesn't represent the right," he added.
When asked by Pirro about the next few weeks heading into the November 6 midterm elections, Trump touted his father's achievements.
"Our economy is winning, our military is winning, our veterans are winning," said Trump. "Just about everything is winning."
Follow Kyle Morris on Twitter @RealKyleMorris
http://feedproxy.google.com/~r/breitbart/~3/RioBtF1ZpX0/