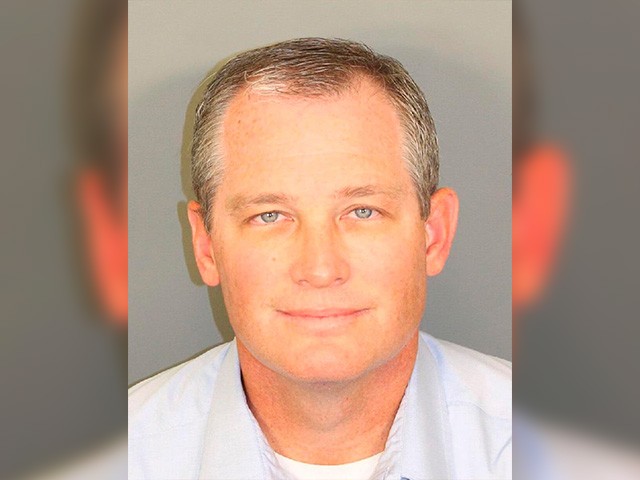 Onis "Trey" Glenn III stepped down Sunday as the Environmental Protection Agency's Region 4 Administrator after being indicted on ethics charges in Alabama last week.
BREAKING: Trump appointed #EPA Region Administrator, Trey Glenn, resigned.

Glenn was indicted last week on state ethics charges. He was tied to the federal corruption trial about contamination in North Birmingham.

This message was just sent to region 4 and EPA leadership: pic.twitter.com/4SLgTDbLKw

— Lauren Walsh (@LaurenWalshTV) November 19, 2018
"Stepping down now, I hope removes any distraction from you and all the great people who work at EPA as you carry out the Agency's mission," Glenn said in a statement. "I intend to focus on my family, fight these unfounded accusations and ultimately clear my name." The official called the charges "unfounded" and vowed to fight them in court.
Prior to his role at the EPA, Glenn led the Alabama Department of Environmental Management and provided consultancy services in the state. The charges stem from work he and Scott Phillips, a former member of the Alabama Environmental Management Commission, provided to state officials.
AL.com reports:
Glenn and Phillips worked through a company they ran together as consultants to oppose the addition of a Superfund site in north Birmingham to the EPA's National Priorities List, a collection of the most polluted sites in the country.

Earlier this year, a Drummond Company executive and an attorney working for the company were convicted of bribery and other charges related to their efforts to oppose the listing, and to oppose efforts to expand the 35th Avenue site into new areas. Glenn and Phillips both testified during that trial and court exhibits detailed their work as consultants for the defendants. Phillips was a member of the Alabama Environmental Management Commission at that time, while Glenn was a private consultant and registered lobbyist.

The men are charged with multiple violations of Alabama's Ethics Act, including soliciting a thing of value from a principal, lobbyist or subordinate, and receiving money in addition that received in one's official capacity.
Appointed by President Donald Trump, Glenn oversaw the agency's Region 4, which includes Alabama, Tennessee, Florida, Georgia, North and South Carolina, and Kentucky.
http://feedproxy.google.com/~r/breitbart/~3/pFodX_NWNlM/