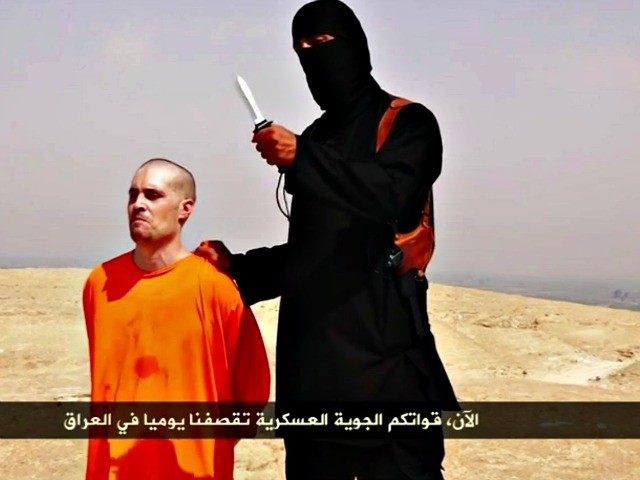 England's new chief prosecutor, Max Hill QC, has been criticised for appearing to adopt Islamist talking points.
In his former role as Independent Reviewer of Terrorism Legislation, Mr Hill met with CAGE just one month after the Muslim group's director Muhammad Rabbani was convicted of a terrorism offence, according to the Telegraph.
The Henry Jackson Society (HJS) criticised Hill for appearing to have "aped" the rhetoric of the group — which once described Islamic State executioner 'Jihadi John' as an "extremely gentle" and "beautiful" man — when he told Parliament that radical Islamic terrorism should be described as "Daesh-inspired" rather than "Islamist", because it was "fundamentally wrong" to associate terrorism with "any of the world religions".
The HJS noted that Hill also met with Muslim Engagement and Development (MEND), who have been described as "Islamists masquerading as civil libertarians", and the Cordoba Foundation, which was branded a "political front for the Muslim Brotherhood" by former prime minister David Cameron.
'Fundamentally Wrong' to Call Terrorism 'Islamist', Claims Politically Correct Govt Terror Watchdog https://t.co/DFaIBtrXHN

— Breitbart London (@BreitbartLondon) February 3, 2018
"In the wake of negative publicity damaging the CPS, Max Hill has vowed that through his appointment [as Director of Public Prosecutions] he will 'restore trust'. But it is difficult to see how this will be possible given his habit of meeting disproportionately with extremist and intolerant groups," commented Emma Webb, a research fellow at the HJS.
"Meeting with such groups is bad enough, but his apparent aping of their divisive rhetoric is a step to far. Their fingerprints are all over his own positions.
"He has shown himself to have bad taste and judgement in the company he keeps. This is certainly not a man who can be trusted to ensure justice is done when it comes to Islamist extremism."
A spokesman for the Crown Prosecution Service (CPS) defended Hill's association with the aforementioned groups, saying he remains committed to meeting "the need for consultation with the community, particularly Muslim communities, and awareness of the full range of what different organisations are bringing to the field, not just the government favoured ones".
Follow Jack Montgomery on Twitter:

 @JackBMontgomery
Follow Breitbart London on Facebook:

 Breitbart London
http://feedproxy.google.com/~r/breitbart/~3/XWnOXySBjrk/