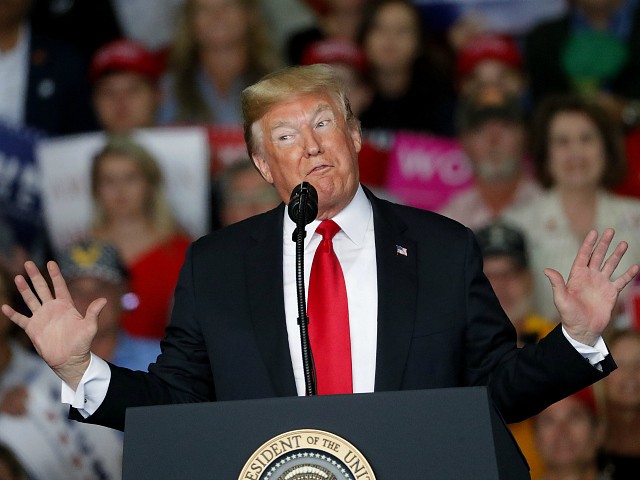 President Donald Trump rallied in Georgia on Sunday in front of a massive crowd of supporters.
"This is the greatest political movement in the history of our country, maybe ever," Donald Trump said. "There's never been anything like this, but we have to keep going because the changes we've made are incredible."
The crowd shouted "Six more years! Six more years! Six more years!" as Trump continued to speak.
"You've never had crowds like this for midterm elections," Trump noted as the crowd roared with approval.
The president is continuing his final campaign dash across the country with a rally in Georgia on Sunday afternoon followed by a rally in Tennessee.
As usual, Trump commented that the media would never show the size of the crowds on camera but added that they could never ignore the noise.
"They get it because they hear the noise," Donald Trump said. "You can't duplicate when you have 20,000, 25,000, 30,000 people, you can't duplicate that sound with 500 people like that are showing up to other rallies."
Both Oprah Winfrey and former President Barack Obama campaigned for Stacy Abrams, the Democrat running for governor in Georgia.
Trump signaled optimism that the Republican candidate would win easily on Tuesday.
"Brian Kemp is an incredible fighter and a tireless champion for the people and for the values of Georgia and he was with me right from the beginning," he said.
http://feedproxy.google.com/~r/breitbart/~3/LqAlXZB0O_o/