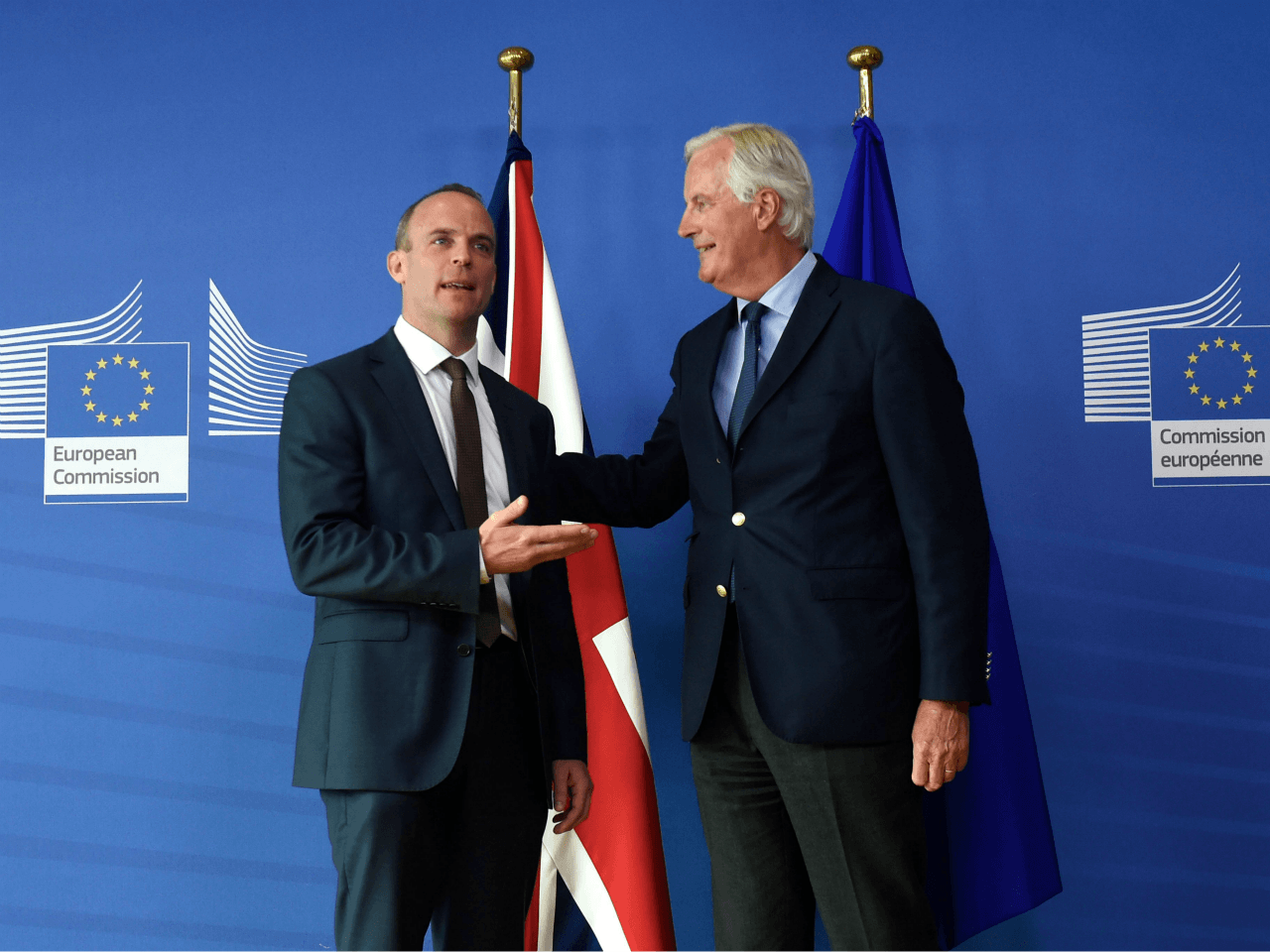 The Brexit secretary has said a deal is expected to be finalised with the European Union (EU) in just three weeks' time.
Dominic Raab revealed the news in a letter to Hilary Benn, chairman of the Commons Brexit committee, in response to a question about when he is to give evidence to the committee.
His reply, dated October 24, was only published on the committee's website this Wednesday, and says:
"I would be happy to give evidence to the committee when a deal is finalised, and currently expect 21 November to be suitable" – three weeks today.
It continued: "The end is now firmly in sight and, while obstacles remain, it cannot be beyond us to navigate them.
"We have resolved most of the issues and we are building up together what the future relationship should look like and making real progress."
The letter does not give many new details of the negotiation, but Mr Raab confirms that the UK and the EU now "agree on the principle of a UK-wide customs backstop."
In a letter to Commons Exiting the EU Committee, Brexit Secretary Dominic Raab indicates that he expects the Brexit deal to be done by 21 November https://t.co/sekp3riwrO #Brexit pic.twitter.com/03gOOio6FV

— NI Assembly Brexit Brief (@NIAEUMatters) October 31, 2018
The line implies the entire UK could stay locked in the bloc's Customs Union, unable to control trade policy, if the EU stops the UK keeping the Irish border open with technology.
Until relatively recently the EU was pushing to divide the UK and just keep Northern Ireland inside the Customs Union.
The revelations from Mr Raab come as ambassadors from the bloc meet for talks Wednesday, with the Irish border problem at the top of the agenda.
The ambassadors were told to expect an update on the Irish backstop stalemate, Politico Europe reports, meaning a breakthrough on this issue may have been made.
David Davis, Mr Raab's predecessor, claimed Tuesday that Mrs May is likely to get a deal on her soft Chequers Brexit plan through Parliament because the "terror" of no deal will push potential rebels to back her.
Speaking at a panel event hosted by The Spectator, he said that the "irrational fear of no deal" was similar to the "project fear" campaign deployed by former Chancellor George Osborne during the referendum campaign.
http://feedproxy.google.com/~r/breitbart/~3/3lozcDXse-U/