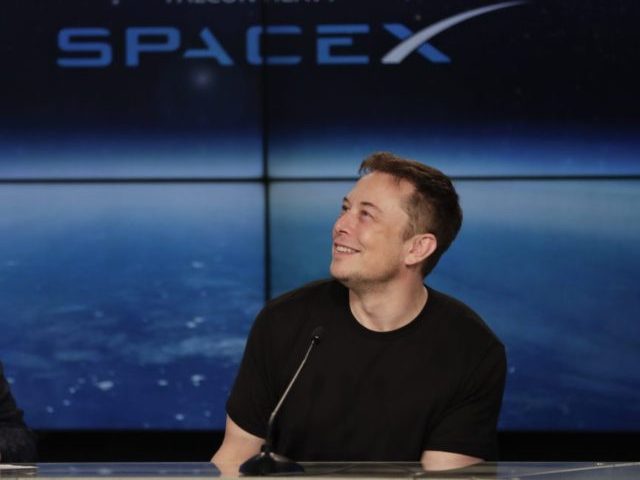 Elon Musk's space exploration company SpaceX has signed its second Japanese customer in the past two weeks to join a trip to the moon, which the company claims will explore the moon on lunar rovers.
Bloomberg reports that Elon Musk's SpaceX has acquired another Japanese client to join its lunar missions set to take place in the next few years. Tokyo-based lunar-exploration startup company Ispace has been confirmed to be joining SpaceX's 2020 and 2021 lunar launches aboard the company's Falcon 9 rocket. The first launch will carry a lunar lander into orbit around the moon, while the second plans to place a lander on the moon where it will deploy two lunar rovers to explore the moon.
Ispace Chief Executive Officer Takeshi Hakamada said in a statement: "We share the vision with SpaceX of enabling humans to live in space, so we're very glad they will join us in this first step of our journey."
The sudden announcement of Ispace's involvement comes just over a week after it was revealed that the Japanese billionaire founder of online retailer Star Today Co., Yusaku Maezawa, would be SpaceX's first paying passenger to travel around the moon on a Falcon 9 rocket in 2023. Maezawa plans to invite between six and eight artists to join him on the launch, "I would like to invite six to eight artists from around the world to join me on this mission to the Moon," Maezawa said. "They will be asked to create something after they return to Earth. These masterpieces will inspire the dreamer within all of us."
Ispace's interest in SpaceX is likely a business-related one, the space exploration startup has been considering possible business opportunities relating to space travel such as transporting cargo to the moon, exploring for water, and eventually the possible creation of a human settlement. Ispace's lofty goals have been backed up by $95 million from investors that include the telecom giant KDDI Corp. and the Suzuki Motor Corp.
Lucas Nolan is a reporter for Breitbart News covering issues of free speech and online censorship. Follow him on Twitter @LucasNolan or email him at lnolan@breitbart.com
http://feedproxy.google.com/~r/breitbart/~3/WG_vaBLKoYM/