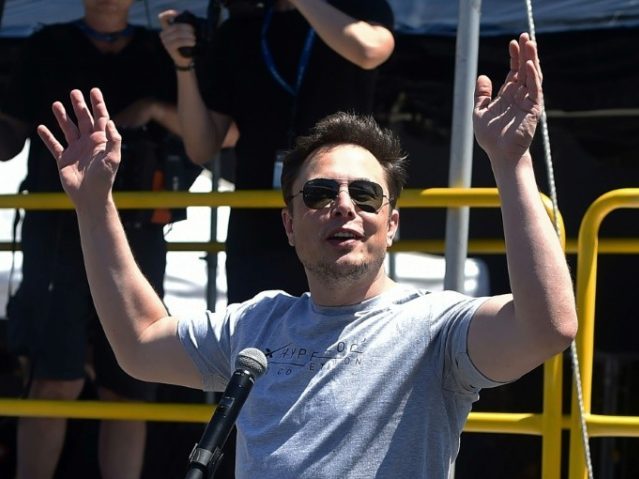 The Elon Musk's tunneling firm, The Boring Company, has abandoned its plans to build a tunnel beneath Los Angeles' 405 freeway and Sepulveda Boulevard. The company claims it shut the project down due to lawsuits against it and the city.
TechCrunch reports that The Boring Company, founded by Tesla CEO Elon Musk, has abandoned their plans to construct a tunnel beneath Los Angeles' 405 freeway and Sepulveda Boulevard after local lawsuits aimed at investigating the potential environmental impact of the project were filed by local groups. The company aimed to fast-track the 2.7-mile long tunnel and had the backing of city officials to do so, but will no longer move forward.
"We cannot continue an item that's going to delay innovation to our city," said city councilman Joe Buscaino who supported the project. However, the project is no longer going ahead as a result of the lawsuits brought against the company. "The parties (The Boring Company, Brentwood Residents Coalition, Sunset Coalition, and Wendy-Sue Rosen) have amicably settled the matter of Brentwood Residents Coalition et al. v. City of Los Angeles (TBC — The Boring Company)," the company said in a statement to NBC.
The company does still appear to have plans to dig in Los Angeles however, stating: "The Boring Company is no longer seeking the development of the Sepulveda test tunnel and instead seeks to construct an operational tunnel at Dodger Stadium." Work on a two-mile L.A. test tunnel was completed earlier this month as the company plans to construct what Musk has nicknamed the "Dugout Loop," tunnel to Dodger Stadium. 
Musk previously discussed his L.A. tunnel scheme on the Joe Rogan Experience podcast stating: "I have this, it's sort of a hobby company, called the Boring Company, which started out as a joke. And we decided to make it real, and dig a tunnel under LA. And then other people asked us to build tunnels so we said yes in a few cases."
He continued to state: "We've dug about a mile. It's quite long. It takes a long time to walk it. I'm not saying it's going to be successful. It's not, like, asserting it's going to be successful. But so far I've lived in LA for 16 years and the traffic has always been terrible. And so I don't see any other ideas for improving the traffic. So in desperation, we are going to build a tunnel, and maybe that tunnel will be successful. And maybe it won't. I'm not trying to convince you it's going to work. Or anyone."
When asked why he chose to construct the tunnel in L.A., Musk replied: "It's in LA because I mostly live in LA. That's the reason. It's a terrible place to dig tunnels."
Lucas Nolan is a reporter for Breitbart News covering issues of free speech and online censorship. Follow him on Twitter @LucasNolan or email him at lnolan@breitbart.com
http://feedproxy.google.com/~r/breitbart/~3/xsFeXTtSgcI/