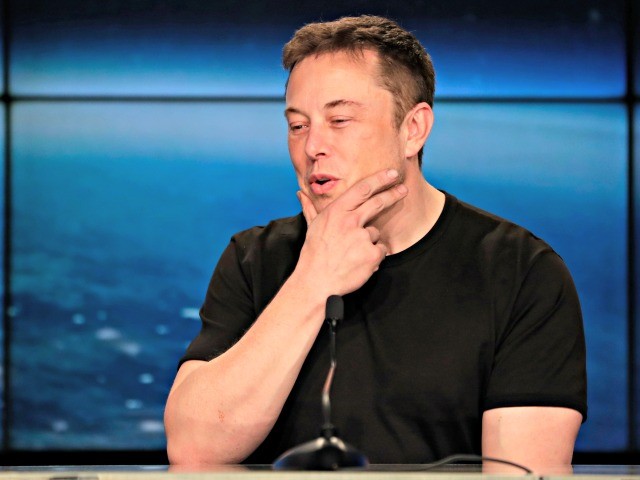 Tesla CEO Elon Musk announced a number of surprising product updates on social media this week. Most importantly, a new $35,000 Tesla vehicle that is actually a modification on an existing model, and only reaches the long-promised price point by counting tax rebates and "gas savings."
Tesla CEO Elon Musk announced a new mid-range Tesla Model 3 via Twitter this week, boasting that the car costs only $35,000 and is the cheapest Tesla Model 3 so far.
Just released lower cost, mid-range Tesla Model 3 & super simple new order page https://t.co/cz0TQn7IOZ

— Elon Musk (@elonmusk) October 18, 2018
However, there's just one catch, the car isn't going to cost exactly $35,000 for customers, it will cost $45,000. Tesla's $35,000 figure is calculated from estimated tax rebates and "gas savings." Musk stated that the car: "Costs $35k after federal & state tax rebates in California, but true cost of ownership is closer to $31k after gas savings."
The electric-car company told CNBC in a statement: "As Model 3 production and sales continue to grow rapidly, we've achieved a steady volume in manufacturing capacity, allowing us to diversify our product offering to even more customers. Our new Mid-Range Battery is being introduced this week in the U.S. and Canada to better meet the varying range needs of the many customers eager to own Model 3, and our delivery estimate for customers who have ordered the Standard Battery is 4-6 months."
This means that Tesla has still yet to deliver on its longstanding promise of a $35,000 base model Tesla Model 3. In May, Musk acknowledged that at Tesla's current production rate the company would "lose money and die" if it sold Model 3 mass-market sedans at a $35,000 price point.
With production, 1st you need achieve target rate & then smooth out flow to achieve target cost. Shipping min cost Model 3 right away wd cause Tesla to lose money & die. Need 3 to 6 months after 5k/wk to ship $35k Tesla & live.

— Elon Musk (@elonmusk) May 21, 2018
The company has also chosen to remove the "Full Self-Driving Capability" package from its online car design studio, according to Electrek. The option was considered controversial when it was introduced alongside Autopilot 2.0 hardware in 2016. Tesla claimed that full self-driving capabilities would be released to the cars via over-the-air updates following software development and regulatory approval, which has yet to happen.
Now the self-driving capability option, which costs between $3,000 and $5,000, has been removed from their online design studios, but the company's $5,000 Enhanced Autopilot package is now officially available to order. Musk stated that the "Full Self-Driving Capability" package was creating too much "confusion."
As far as "confusion" goes, Musk may be referring in part to the multiple car crashes linked to the Tesla autopilot functions.
Lucas Nolan is a reporter for Breitbart News covering issues of free speech and online censorship. Follow him on Twitter @LucasNolan_ or email him at lnolan@breitbart.com
http://feedproxy.google.com/~r/breitbart/~3/DeF7nrTnytg/