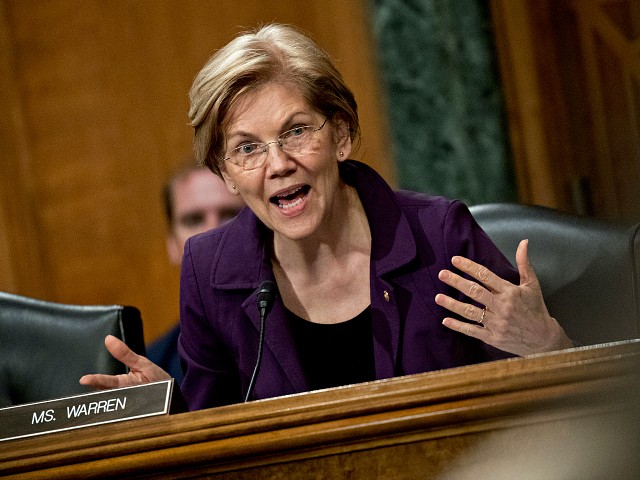 Sen. Elizabeth Warren (D-MA) is touting a DNA test that shows she has, at most, 1/64 Native American ancestry, and possibly as little as 1/1024 — which means she may have no more Native American DNA than the average white American, and less than many other Americans.
Even 1/64 — corresponding to one great-great-great-great grand parent — would not qualify Warren for membership in any Native American tribe, nor justify her claims to Native American identity.
Moreover, as Breitbart News' John Nolte noted Monday, "Percentage-wise, Warren can claim somewhere between 0.1 percent to 1.56 percent Native lineage."
Harvard professor Henry Louis Gates, Jr., who studies the genetic ancestry of Americans, wrote in 2013 (citing Ancestry.com) that the average African-American genome is 2% Native American. In 2014, the genetics website 23andMe said the average black American genome is 0.8% Native American, while Latinos have 18% Native American ancestry, on average. Among white Americans, there is considerable variation: 8% of whites in Louisiana have at least 1% Native American ancestry, for example, according to 23andMe.
The New York Times, citing the 23andMe data, reported: "The researchers found that European-Americans had genomes that were on average 98.6 percent European, .19 percent African, and .18 Native American."
That falls within Warren's reported range, and suggests she may be no more Native American than the average white American.
As the Boston Herald noted in 2012, Warren's claim to Native American identity "was once touted by embattled Harvard Law School officials who cited her claim as proof of their faculty's diversity."
Breitbart News, investigating her claims, found that she had not participated in Native American programs while teaching at Harvard, contrary to her claim that she had suddenly identified as Native American to meet others who shared her purported background.
Joel B. Pollak is Senior Editor-at-Large at Breitbart News. He is a winner of the 2018 Robert Novak Journalism Alumni Fellowship. He is also the co-author of How Trump Won: The Inside Story of a Revolution, which is available from Regnery. Follow him on Twitter at @joelpollak.
http://feedproxy.google.com/~r/breitbart/~3/aRbvcjyrS5M/