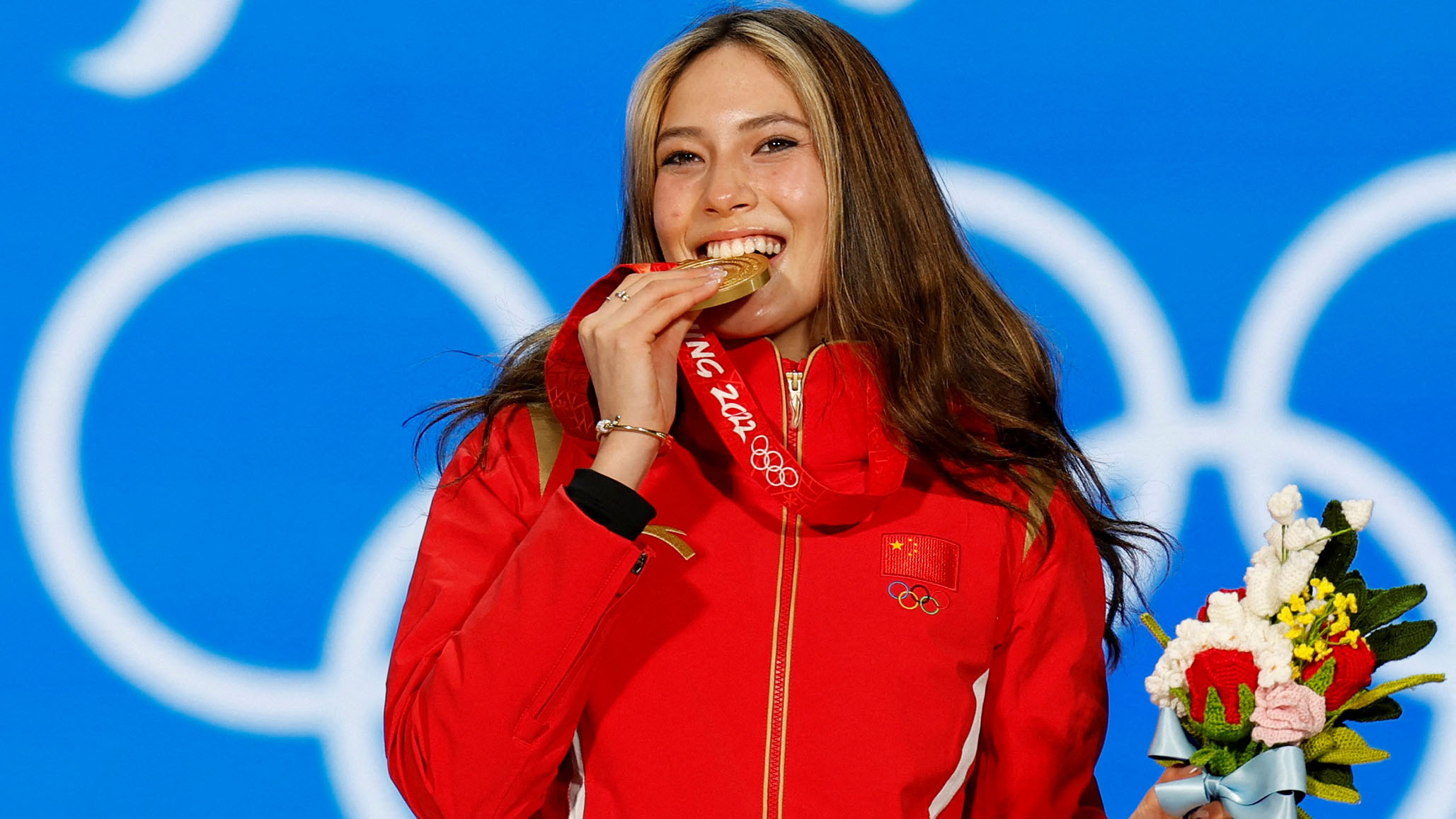 Eileen Gu, the American-born freestyle skier who won a gold medal for China, has attracted her fair share of controversy.
For one, critics have pointed out that she may have been afforded special treatment by the Chinese government, which appears to have granted her citizenship without requiring her to renounce her U.S. citizenship. She also decided to compete on behalf of China amid the ongoing Uyghur genocide, and repeated Chinese government talking points on Beijing's censorship practices by claiming (incorrectly) that "anyone can download a vpn its literally free on the App Store."
Now Reuters reports that two of her biggest sponsors, Anta and Luckin Coffee, are realizing the benefits of their partnership with the star athlete, who could potentially end up with three gold medals at the end of the Olympics:
When Eileen Gu won Olympic gold in the Big Air, sales of her red Anta ski suit, complete with slipdrag reduction technology, surged 20-fold on Chinese e-commerce platform JD.com.

Luckin Coffee sold out of Gu-endorsed drinks, with a spike in cup-holders bearing her image, and the Chinese chain immediately said it would launch more Gu-linked products throughout the year.
Gu has deals with over 20 other brands, but these two say a lot about the public persona that she is cultivating. Anta is the Chinese sportswear company that doubled down on its use of cotton from Xinjiang, calling concerns that forced labor is prevalent there "lies."
For its part, Luckin was deslisted from the Nasdaq exchange in 2020 and was forced to pay the Securities and Exchange Commission a penalty, after lying about its revenue. Independent auditors might have caught that sort of behavior from a different firm, but the Chinese authorities have for years prevented U.S. inspectors from examining the books of Chinese companies listed in the U.S. Now Gu is perhaps rehabilitating the disgraced coffee shop's reputation as it eyes a return to Nasdaq.
https://www.nationalreview.com/corner/eileen-gus-sponsors/