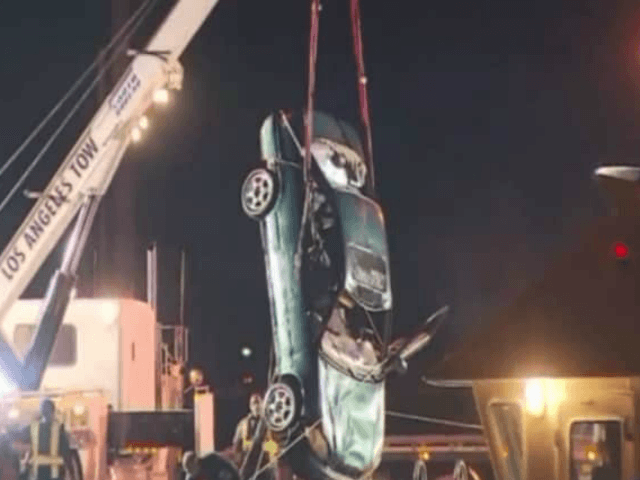 An Egyptian national is facing fraud charges for allegedly driving his severely autistic children off a pier at the Port of Los Angeles to collect money off of their life insurance policies, prosecutors said.
Federal prosecutors charged Ali Elmezayen, 44, with mail fraud, wire fraud, and aggravated identity theft, for allegedly "posing as his domestic partner" when making calls to the insurance companies after his eight-year-old and 11-year-old, both of whom had severe autism, drowned when Elmezayen's vehicle crashed into the ocean, the Justice Department announced last Tuesday.
The Los Angeles County District Attorney's Office did not charge Elmezayen for the deaths of his sons because authorities lacked sufficient evidence to prosecute him for murder, the Associated Press reported.
"This case alleges a calculated and coldhearted scheme to profit off the deaths of two helpless children," Nick Hanna, U.S. attorney for the Central District of California, said in a statement Tuesday. "The alleged conduct shocks the conscience, and we will use every tool available to us to ensure that justice is done."
FBI special agents arrested Elmezayen, an Egyptian national, on November 7 for allegedly collecting millions of dollars on seven life insurance policies he took out on his children's lives after an April 2015 incident where he drove off of a bridge at the Port of Los Angeles and crashed into the ocean.
Elmezayen and his wife survived, but two of his children did not. His third son was away at camp when his other two siblings died in the accident.
Elmezayen told local media outlets at the time that he got into "a really bad accident," but prosecutors say the crash was no accident.
In the following months after the crash, Elmezayen collected more than $260,000 in insurance money from the accidental death insurance policies he bought for his children, according to an affidavit. He then wired $171,000 of the money to his native Egypt.
Prosecutors say he took out $6 million in insurance policies and paid $6,000 in premiums per year while posing as his domestic partner, Rabab Diab to avoid investigations by the insurance companies.
Diab said in 2017 she knew about the policies taken out for her and her domestic partner but denied knowing anything about the policies taken out for the children.
Elmezayen had not only been accused of scamming the insurance companies, but he had also overstayed his six-month visa and attempted to enter a sham marriage to gain green card status.
The Washington Post reported that Elmezayen came to the U.S. from Egypt with Diab, in 2000.
Both came to the U.S. on six-month visitor visas, but overstayed their visas and chose to settle in California. Elmezayen and Diab had three autistic children while they built their lives in California, according to the Post.
Once the U.S. Immigration and Customs Enforcement (ICE) agency found out the couple had overstayed their visas, an immigration judge issued removal orders for both Elmezayen and Diab.
But a judge later issued a "withholding of removal" order, allowing Elmezayen and Diab to stay in the U.S. on the basis that they would be subject to persecution upon returning their home countries.
The Egyptian national then attempted to marry his way into the U.S., entering into a sham marriage with a U.S. citizen he met while on the job as a drugstore security guard, according to an interview Elmezayen granted to immigration officials in 2006.
The wife, who lived in a rehab center for alcohol addiction, made a deal with the Egyptian national where she would marry him, and he would get a green card as long as he agreed to provide financial support to her.
The "sham marriage" later fell apart, and he only paid the woman $500 over four years.
Elmezayen is currently in custody, and had been denied bail by a judge because of what she said was his "ghastly scheme to obtain insurance benefits."
A spokesperson with ICE confirmed with Breitbart News on Monday that they "closely monitoring" Elmezayen's criminal case but have not placed a detainer on him, which would make him subject to deportation from the U.S.
http://feedproxy.google.com/~r/breitbart/~3/rMYvMiRkt1c/