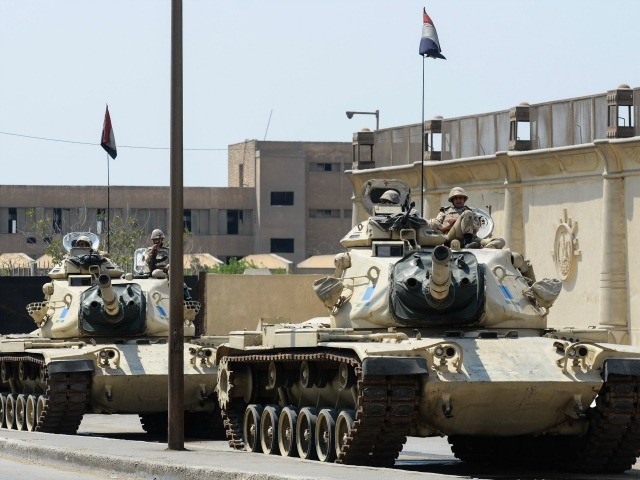 (AFP) CAIRO, Egypt — The Egyptian army said Tuesday that 450 jihadists are estimated to have been killed in its eight-month offensive against the Islamic State group in the Sinai Peninsula.
The military launched a large-scale operation dubbed "Sinai 2018" in February to rid Sinai of IS jihadists after an attack on a mosque in the north of the peninsula killed more than 300 people.
Since the start of the campaign, 450 jihadists were presumed to have been killed "in the north and the center of Sinai by [soldiers] and police," army spokesman Tamer al-Rifai told AFP.
According to army figures, around 30 soldiers have been killed in the operation.
Jihadists began an insurgency in Egypt after the 2013 ouster of Islamist president Mohamed Morsi, who was forced out by the military in the face of mass protests against his rule and that of his Muslim Brotherhood.
The army on Tuesday rejected criticism from rights groups over the Sinai campaign's impact on civilians.
It said that people in the peninsula support its operation and are receiving humanitarian aid.
"All air strikes are carried out by the army outside residential areas," Rifai said on Tuesday.
Journalists are barred from going to areas targeted in the Sinai 2018 campaign, although the army organized a rare visit to the North Sinai capital El-Arish in July.
A countrywide state of emergency was imposed in April last year following two suicide bombings at churches which were claimed by IS.
On Tuesday, President Abdel-Fattah el-Sissi extended the measure by a further three months.
http://feedproxy.google.com/~r/breitbart/~3/nGZ-bBI_NWs/