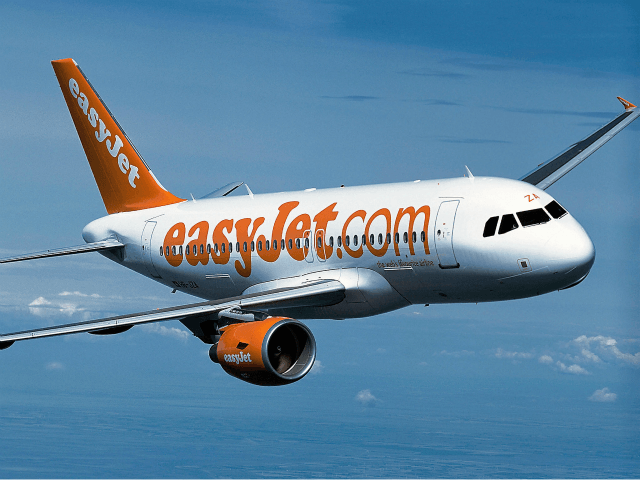 One of Europe's largest airlines has revealed they will continue flying to the UK after a no-deal Brexit, despite repeated threats from pro-EU campaigners about grounded flights.
Passengers, in fact, would not even notice any disruption on Easyjet flights if the UK left the European Union (EU) without a deal, the budget airline's boss told ITV News.
CEO Johan Lundgren said: "I feel confident that flying will continue with Easyjet – uninterrupted as well without any problems."
The airline, he revealed, has "seen statements from the European Commission as late as last week when they confirmed they would protect air traffic rights, and that's something that's been reciprocated by the UK government."
He continued: "We take those things into the context of our own preparation and that makes me confident that flying will continue post-March 2019."
The chief executive of Easyjet, Johan Lundgren, tells ITV News that he is confident flights will continue in the event of a no-deal Brexit https://t.co/DJhKkVpM0x pic.twitter.com/lHIV6NGrxr

— ITV News (@itvnews) November 20, 2018
Asked if the airline would refund any passengers whose flights were cancelled, he replied:
"We're confident that flying will continue but of course we will follow all the terms and continues that we normally have in the case of any cancellations – but we don't foresee that at all."
Questioned on whether he backed Prime Minister Theresa May's EU withdrawal agreement, he added:
"We will, of course, look for clarity and certainty around what the future will be, but we've been planning for all scenarios within that and I focus on the things that are in my control and Easyjet's control."
Easyjet is Europe's fourth largest carrier, according to AirMundo, and their statement on Brexit comes after rival Ryanair admitted fights would not be grounded due to Brexit.
The Irish airline has campaigned against Brexit and initially threatened to ruin customers' holidays because of the vote to leave the EU.
British Airways chief executive Willie Walsh has also dismissed claims that leaving the EU without a formal Brexit deal could see air travel grind to a halt.
Ryanair Threatens to Ground Flights and 'Prove' Brexit Voters Wrong, 'No More Cheap Holidays' https://t.co/V6cVlGYfd7

— Breitbart London (@BreitbartLondon) March 7, 2018
http://feedproxy.google.com/~r/breitbart/~3/wBCTmlP83IY/