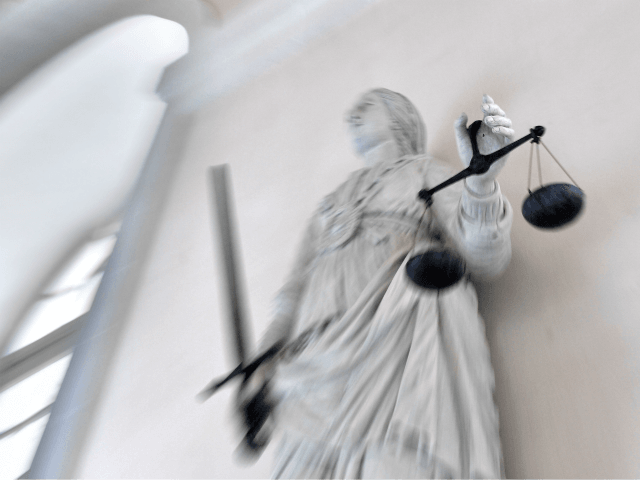 A court in the Netherlands has admitted to giving a 38-year-old migrant who raped a disabled woman a light sentence so he would avoid deportation.
Afghan asylum seeker Zaman S., 38, was found guilty for raping an 18-year-old woman with a mental impairment but was given a prison sentence of less than two years, Telegraaf reports.
The Afghan raped the teen in 2016 in a shop where he was working. The girl came to purchase a bag and was told to wait until the shop was empty. She was then lured into a warehouse area where the Afghan forced her into oral sex and then raped her.
The prosecutor demanded the migrant receive 24 months in prison, but he received 20 months instead, with the court later admitting that the lighter sentence was handed out so that the Afghan would not risk losing his residency permit in the Netherlands. The judge said that is was "not the intention" that the punishment led to "far-reaching immigration consequences" for the rapist.
The judge said considerations in his judgement also included the facts that the migrant "came from an unsafe situation in his country of origin" and that he is building a life in the Netherlands and wants to start a family with his wife.
Richard Korver, the lawyer for the victim, along with the teen's father were outraged by the justification for the sentence with Korver saying: "Maybe this is normal in his country, but not here."
Netherlands: 1,400 Underage Girls Forced into Sex Slavery Each Year by 'Migrant Background' Males https://t.co/LyfFF1vajF

— Breitbart London (@BreitbartLondon) May 22, 2018
The lawyer added that "whether or not to lose a residence permit in such a serious crime as rape should not even be a consideration", and went on to note: "This man will soon be back on the streets in our country, untreated and with a shorter penalty than if he did not have a residency permit."
The case is just the latest in a plethora of rape cases involving migrants and asylum seekers since the height of the migrant crisis in 2015. Earlier this month in Italy, a Danish tourist was raped by a Bangladeshi migrant who had three previous rape convictions, including one of a minor.
In Sweden, which took in the largest numbers of asylum seekers per capita in 2015, public broadcaster SVT revealed that the majority of rapes and attempted rapes, 58 percent, were carried out by foreign-born men. When the broadcaster looked at assault rapes committed by people who were a stranger to the victim, the number rose to 85 percent.
Follow Chris Tomlinson on Twitter at @TomlinsonCJ or email at ctomlinson(at)breitbart.com
http://feedproxy.google.com/~r/breitbart/~3/m7UBTzNk4vg/