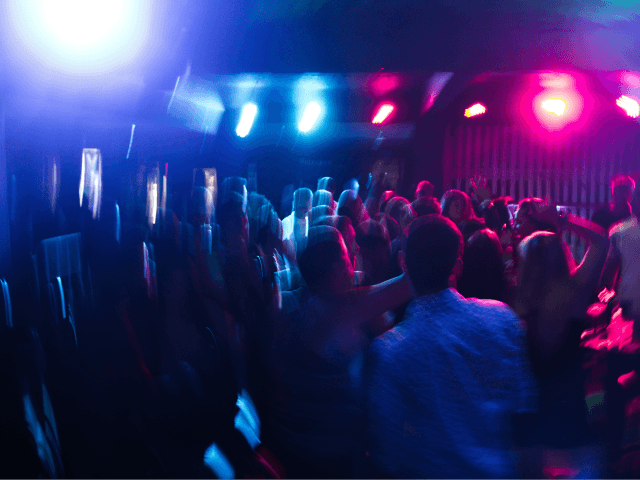 Mohammed Abdul told nightclub staff he would "kill" them before he drove his car onto the dancefloor, hitting a number of people, after he was thrown out for being drunk and for making unwanted advances towards women, Maidstone Crown Court has heard.
Facing charges of attempted murder and grievous bodily harm, the court heard that Abdul, 21, had entered Blake's nightclub on Queen Street, Gravesend, South East England, on March 17th but had been asked to leave by doormen at 11.41pm, before he allegedly made the threats of violence, Kent Online reports.
Bouncer Greg Perzanowski said in evidence that had asked Abdul, from Deptford, South East London, to leave on the Saturday night after he had received complaints from women that he was being rude and touching them and for being intoxicated, with Mr Perzanowski saying that he could tell the defendant was "under the influence".
Then, Abdul allegedly told the club staff that "If I can't come in, I'm going to come back and shut this place down and kill you guys."
Ten minutes later, Abdul got into his Suzuki Vitara, drove down an alleyway, burst through the metal gates, and approached a marquee that was protecting the outdoor DJ booth and dance floor.
Prosecutor Simon Taylor alleges that Abdul stopped for about nine seconds "no doubt to make a final decision about what he was going to do next", and drove his SUV at the club at speed, hitting several people, with some occupants of the marquee being "hit by the car and thrown onto the bonnet and then onto the floor".
Maidstone Crown Court then heard that the defendant attempted to reverse the car, but club staff and customers managed to overpower him and pull him from the vehicle.
There were no fatalities and a total of eight injured, including cameraman Pierre Joseph, who suffered bruises and a fractured left shinbone, and customer Katie Wells, who received bruises and a fractured pelvis.
The court heard that Miss Wells saw the car burst through the gates before Abdul stopped, revved his engine, and drove towards her. She was hit and "found herself under the car", according to the prosecution, before sitting up and being pulled out by a customer.
The prosecution alleged that "the defendant intended to kill", saying: "This course of conduct involved using his motor car as a weapon by deliberately driving at a large group of people who were trying to enjoy a night out in Blake's.
"The manner in which the defendant drove was not short in either duration or distance. It was a determined and indiscriminate effort to cause carnage and death to anyone who was in his way."
Mr Taylor told the jury that this was not a terror incident, explaining to the five women and seven men: "It may have occurred to you this was some sort of terrorist event. Matters were investigated and the case is it is not a terrorist event."
Abdul denies two charges of attempted murder, two charges of causing grievous bodily harm with intent, and one charge of attempting to cause grievous bodily harm with intent. He admits guilt to two charges of causing serious injury by dangerous driving to Miss Wells and Mr Joseph.
The trial continues.
Follow Victoria Friedman on Twitter at @FriedmanPress
Follow Breitbart London on Facebook and Twitter.
http://feedproxy.google.com/~r/breitbart/~3/waDVga0TZgk/